Knorr-Bremse renames acquisition
By Sandy Guthrie14 July 2017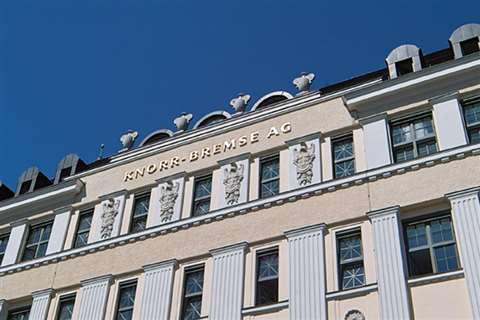 Knorr-Bremse, manufacturer of braking systems and supplier of additional subsystems for rail and commercial vehicles, has renamed its subsidiary tedrive Steering Systems.
The Knorr-Bremse Group's Centre of Competence for Steering, based in Wülfrath, Germany, is now officially called Knorr-Bremse SteeringSystems.
With the acquisition of tedrive Steering in 2016, Knorr-Bremse said it had bought extensive expertise in the engineering, application, testing, production and assembly of steering systems and their components for truck platforms, high volume passenger cars and high performance applications.
Dr Peter Laier, member of the executive board of Knorr-Bremse responsible for the commercial vehicle systems division, said, "In the context of our future product roadmap, we've been able to identify a wide range of synergy effects at the interface between braking and steering systems, and we will be gradually leveraging these synergies.
"As we move towards highly-automated driving it is very important to take a holistic view of braking and steering as a connected system."
The company said the product synergies between its core competency of braking and its newly-acquired expertise in steering systems laid the foundations to take the complex driving functionalities of driver assistance systems and automated driving to the next level.
It claimed it was currently the only supplier capable of actively influencing both longitudinal and lateral vehicle dynamics – keeping the truck in its lane automatically, for example, or steering it past a hazard even in extreme situations in terms of dynamic handling.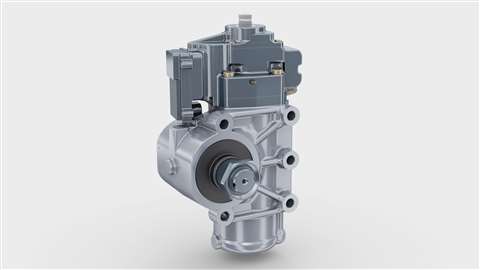 As a full-line supplier of steering systems with expertise in rack-and-pinion and recirculating ball steering gear systems, Knorr-Bremse SteeringSystems said it had a firm command of steering engineering and manufacturing across all vehicle segments and axle loads.
Bernd Spies, chairman of the management board of Knorr-Bremse Systeme für Nutzfahrzeuge and managing director of Knorr-Bremse SteeringSystems, said, "In an efficiently organised integration phase of less than 12 months, we have been able to integrate the product portfolio and operational processes of tedrive rapidly and smoothly into the development, production and sales procedures at Knorr-Bremse.
"The next few weeks will see the migration of the company's IT infrastructure and internet presence, as well."