Leguan Lifts appoints new distributor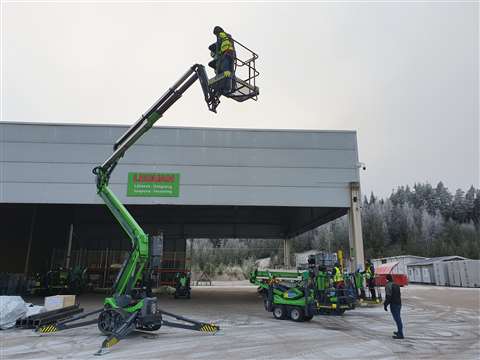 Finnish company Leguan Lifts (part of Avant Tecno Group) has appointed Liftexperten as its new distributor in Sweden.
Liftexperten, which is also a distributor for Genie, took over the brand's sales, marketing and aftersales services for the region at the beginning of the year.
"We have experienced great success with Genie since the beginning and have been looking for new high-quality brands to add to our product portfolio. Leguan Lifts already has large market share in the Finnish and Norwegian markets, and we are confident to start sales development in the Swedish market together with them," said Anders Åström, managing director of Liftexperten.
The appointment came about after Liftexperten was acquired by Hybeko in 2019. The deal with Hybeko, which was already Leguan's long-time partner in the Norwegian market, was said to have created an opportunity to grow the partnership into the Swedish market.
Jori Mylläri, export manager of Leguan Lifts, said, "Liftexperten's values stand for commitment, knowledge and experience, and they offer great customer service to all of their customers. Their professional sales and service staff understand the Swedish customers' needs and together with them we are able to offer the leading spider lift solutions to the Swedish market."