Lift-All expands with Grove truck cranes
By Hannah Sundermeyer05 March 2021
The Omaha, Nebraska-based lifting provider recently added two new Grove truck cranes to its fleet
Lift-All Crane Service of Omaha, NE recently acquired two truck cranes from nearby dealer Aspen Equipment to fill a couple of gaps in its fleet: namely, a TMS9000-2 at the end of 2018 and a TMS500-2 in the spring of 2020.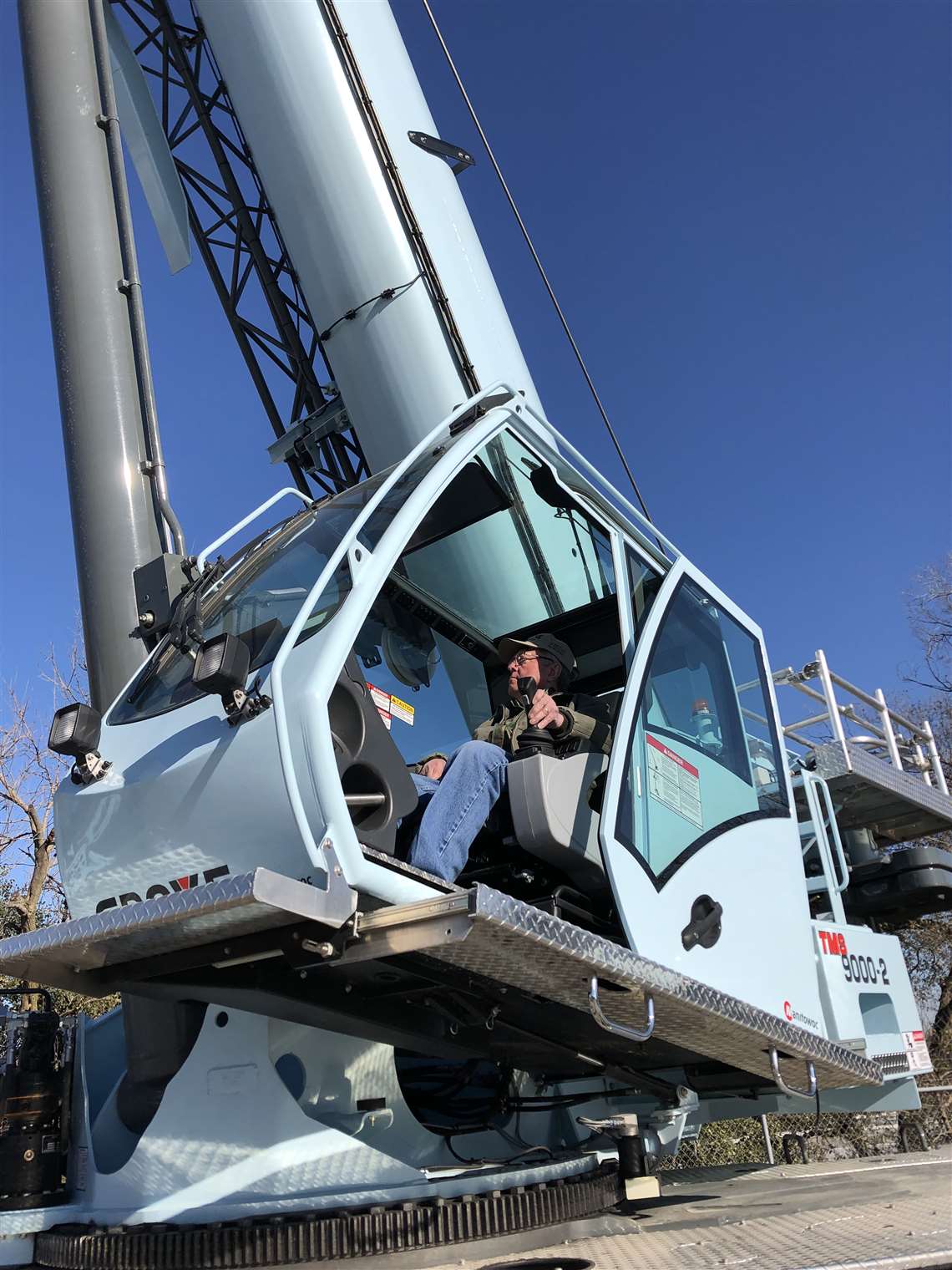 "We had 80-ton and 120-ton cranes so there was always this ambiguous middle ground, but the TMS9000-2 has filled that void," said Joe Hylok, owner, Lift-All. "It worked out fantastic; it really hit the ground running."
According to Hylok, one key reason for this success lies in the crane's driving experience.
"Typically, every time you get in a bigger crane, the further you get away from base, the more of a hindrance it becomes," added Hylok. "Half of the battle is just getting the crane to the jobsite. But with this crane, the cab is comfortable, and it roads almost as nice as a tractor-trailer, so it's easy on the operator. It's efficient and it's fast."
This enhanced drivability is largely due to the TMS9000-2's compact dimensions, lively maneuvering and light roading weight afforded by the removable counterweight feature, the company said. This enables up to 48,500 pounds to be hydraulically withdrawn from around the superstructure cab, simplifying transport. With Lift-All working across many different sectors, including roofing, cell towers, trusses, steel erection and HVAC, this flexibility, along with the easy setup, frequently comes in very useful.
"One of the great things about the crane is that it has the ability to wear a lot of hats. If we have a heavier pick, we can add extra counterweight later, meaning that's an extra 12,000 pounds the crane doesn't have to carry on the road," said Hylok. "We can just take the crane along with one small support truck for the extra counterweight; it's the perfect little package."
"We also work in a lot of residential neighborhoods where you have to tread lightly, with roundabouts, narrow streets, etc," Hylok added. The machine is set up to be light and nimble enough to access these areas and perform picks without any issues. Previously, we would always put a jib on our 80-ton crane when setting pools in swim spas, but even without a jib on the TMS9000-2, we can set a pool at 150 feet. It's just incredible to be able to go that far without putting a jib on."