May opening confirmed for Panama Canal
By Juliana De Andrade22 February 2016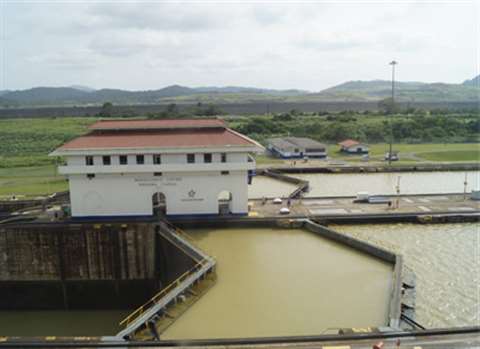 The expanded Panama Canal system will come into operation on 31 May, it has been announced.
Ilya Espino R. Marotta, vice president of engineering and program management for the project, said the new system of locks on the waterway would be running at full capacity from the outset.
The project, which began in 2007, and is intended to double the capacity of the bi-oceanic route, had an initial budget of US $ 5,200 million and opening date in 2014.
Following a claim for overpayments by the consortium Grupo Unidos por el Canal, however, the project suffered several delays, including a number of strikes by construction workers, and a total cessation of work for several weeks in 2014.
According to the latest information released by the executive, the current works are now 96% complete and the project is on schedule following last month's repair of cracks in the lock system.
The process of filling and emptying the final locks can now proceed, as well as tests on the synchronisation control system, before the first ship tests the new structure in late April.