Mills and Solaris confirm merger
By Murray Pollok21 December 2018
Brazil's two largest rental companies, Mills Estruturas e Serviços de Engenharia S.A. and Solaris, have confirmed a binding agreement to merge. The deal follows the announcement in late-September that the two were discussing a possible merger.
Mills is a publicly listed company, while Solaris is controlled by private equity fund Southern Cross Group. The transaction will see Southern Cross and other Solaris shareholders, including Sullair Argentina, given 30.5% of Mills' stock.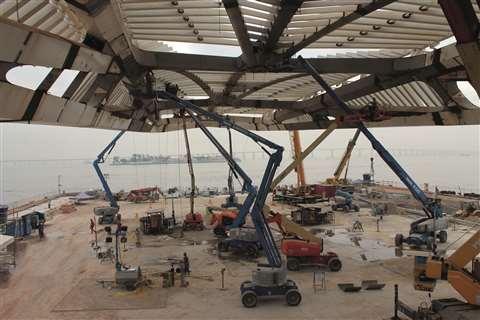 The combined business will have a fleet of 8,400 aerial platforms (Mills with 5,700 and Solaris 2,700), which will be the largest in Latin America by a very large margin. Solaris, which operates from 19 locations throughout Brazil, also brings power and air compressors to the business. Mills rental revenues in 2017 were €73 million, while Solaris reported sales of €56 million.
The deal reflects not only the trend towards consolidation of the rental market that is seen worldwide, but the difficult economic conditions that Brazil has experienced over the past three years. These conditions have seen both Mills and Solaris reduce the sizes of their rental fleets considerably. In the 12 months to June 2018, for example, the two reduced their access fleets by between 15% and 25%.
Mills said in a statement; "With the business combination, the company aims to strengthen its outstanding position in the equipment rental industry with a more attractive business portfolio and increased capability to service customers [in diverse sectors] and regions of Brazil, combined with better operational practices and the teams of both companies.
"In addition, there will be better perspectives of growth and profitability, through the optimization of the operations and absorption of potential synergies, resulting in value for shareholders."