Moderating growth for Ashtead Group
By Murray Pollok04 March 2020
Ashtead Group reported contrasting market conditions in the UK and USA as it announced an 11% increase in revenues and stable pre-tax profits for the third quarter to 31 January.
Total revenues rose by 11% to £1247 million with pre-tax profits 1% down at £225 million. Sales at Sunbelt Rentals in the USA were up 9% to £1067 million, while A-Plant in the UK saw almost unchanged sales of £109.9 million. Sunbelt's Canadian business increased revenues by 35% to £70.5 million.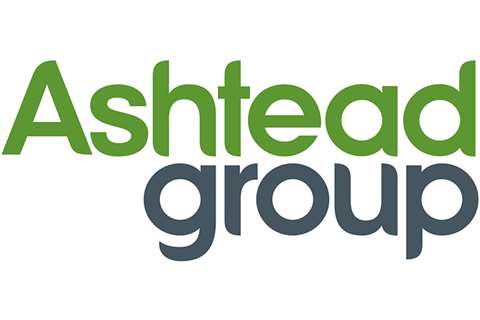 Ashtead's chief executive, Brendan Horgan, said; "In North America our business continues to perform well in supportive end markets, while in the UK we have taken decisive strategic action to refocus the business in the challenging market conditions.
"Although construction markets are moderating, we expect results to be in line with expectations and the Board continues to look to the medium term with confidence."
The actions in the UK include a focus on operational efficiency and improving returns. It has de-fleeted, selling under-used and less profitable equipment. The company also recently announced the appointment of former COO Andy Wright as the new CEO of A-Plant.
Ashtead said it now expected gross capital expenditure to be at the lower end of its previous guidance for the current year. For the next financial year, 2020/21, it expects gross capital expenditure to be in the range of £1.1 to £1.3 billion, "which should result in mid to high single digit rental revenue growth in the US next year."