Mtandt appoints new managing director
By Euan Youdale02 October 2017
India-based Mtandt has appointed Pradeep Agarwal as its group managing director and member of the executive board.
Mr Agarwal brings more than 33 years of relevant industry experience to his new role having previously served as associate director in Mtandt Group. Mr Agarwal replaces Rakesh Modi who has moved to anew role, non-executive chairman of the board. Mr Modi succeeds his late father Shri Rajkumar Modi, the founder and chairman who started the company in 1974.
Rakesh Modi's vision and leadership drove Mtandt's transformation from a tools and tackles shop to one of India's largest and most diversified company. In 2017, Mtandt group grew its manufacturing facility seven-fold and become a global producer of aluminium scaffolding systems. Under the guidance of Pradeep Agarwal, Mtandt is now entering into specialized geo technology solutions and soon will start manufacturing of Neoweb & Neoloy geocells along with temporary access mats Portadeck.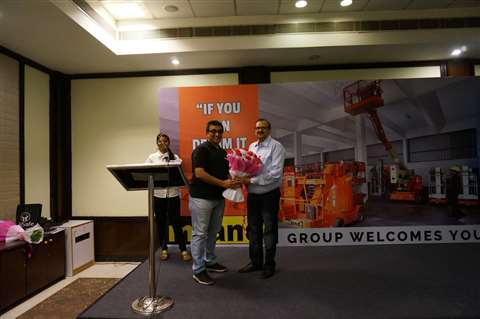 "We are delighted that Mr Pradeep, who has repeatedly demonstrated that he has the vision and capacity to lead Mtandt into the future, is new managing director of Mtandt group," said Rakesh Modi, chairman, Mtandt Group.
"I am grateful to the board for entrusting me with the leadership of this amazing company. I am always driven by the vision and principles given by our founding chairman. His vision to provide happiness by inspiring enthusiasm, passion, fearlessness and optimism in the lives of people we touch every day will always guide us, not only in business, but also in being a good human being who values human relationship above all." said Mr Agarwal.
Prior to Mtandt, Mr Agarwal worked with Ernst and Young served as head of finance and operations with Harris Corporation. He was instrumental in building and establishing famous women fashion retail brand 'W' in India and abroad, says the company. Mr Agarwal held several executive leadership positions at egurucool.com and ONICRA Credit Rating Agency of India, early in his career.
Rakesh Modi served as managing director of Mtandt Group from 2014 untill 2017. Previously he was the CEO of the group from 1984–2014.