NMT adds 160 tonne AT
By Alex Dahm20 January 2021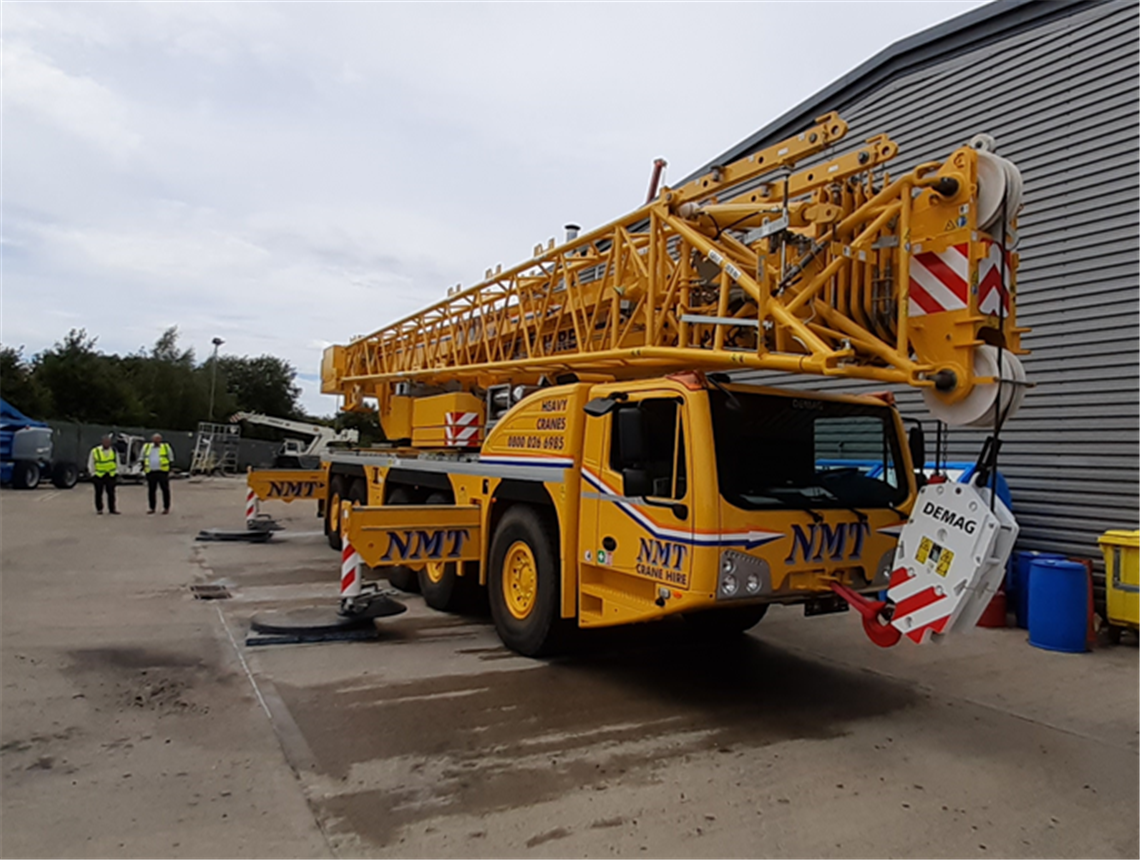 A Tadano Demag AC 160-5 all terrain crane has joined the NMT Crane Hire fleet in UK.
Bedford-based NMT Crane Hire purchased the new 160 tonner with financing from Hitachi Capital European Vendor Solutions (EVS). The new addition will work on large infrastructure and building contracts, especially in the area immediately north of London, for example, on the HS2 high speed rail project.
NMT decided to make the investment to expand its rental fleet in mid-2019. Uncertainties of Brexit and then the financial impact of the Covid-19 pandemic precipitated lower turnover which delayed the purchase.
Hitachi said it evaluated the new circumstances and worked with NMT and Tadano Demag to prepare a delivery timescale and a "structured but flexible finance solution." It allowed NMT to go ahead in a way for the company to meet the payment terms of the seven-year agreement.
Tim Ambridge, NMT Crane Hire director, commented, "The AC 160-5 is a fantastic addition to NMT Crane Hire's fleet, and has allowed us to focus on rebuilding the business after a difficult year. Hitachi Capital European Vendor Solutions provided us with a quick, flexible and affordable solution, showing an understanding of our business and how we operate. The AC 160-5 marks the start of a promising year for NMT Crane Hire."
Dilek Mackenzie, Hitachi Capital European Vendor Solutions managing director, added, "Our bespoke, specialist asset finance service was the perfect solution for NMT Crane Hire and allowed the business to expand its rental fleet during a challenging time. With this investment, we are signalling our commitment to supporting businesses throughout the ongoing economic uncertainties of the pandemic and Brexit, and we look forward to seeing the continued benefits the AC 160-5 can offer."