New Black Sea resort unveilled
By Richard High23 April 2008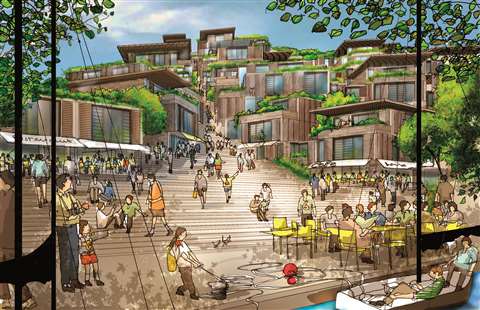 Foster + Partners has produced the master plan for a proposed carbon-neutral resort on Bulgaria's Black Sea coast.

Black Sea Gardens will comprise a series of five car-free hill towns set among oak forests, meadows and river gorges, creating a year-round community for up to 15400 residents.
The first phase of the master plan to be built is expected to be the 'Sky Village'. Located on the highest point of the site, it is designed to exploit the wide views over the sea. Houses are dug into the hillside, creating terraces that offer uninterrupted views at every level.