New doubts over California's bullet train
By Andy Brown14 March 2018
A business plan released by the California High-Speed Rail Authority shows its projected cost is now US$77 billion — up 20% from two years ago.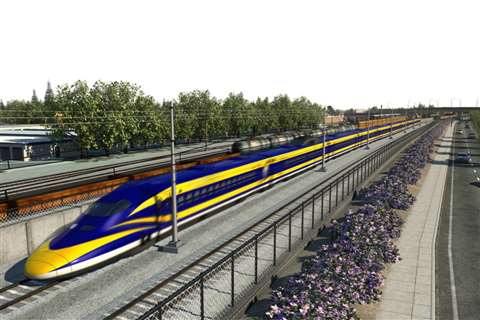 The report also indicated that the cost could rise to $98 billion and that the opening date for the Los Angeles-to-San Francisco bullet train has also been delayed by at least four years, to 2033.
The cost of the project has long been an issue since Californian voters authorised US$10 billion for the construction of the high-speed rail network back in 2008.
The project has been hit by delays and rising costs and has not generated anywhere near the amount of private investment required.
According to the high-speed rail authority, the organisation behind the project, once the Los Angeles-to-San Francisco bullet train is completed it will allow people to travel in just under three hours on the route.
The plan is to eventually extend the system to Sacramento and San Diego, which will result in the high-speed rail system having a total length of 1,287 km.
Californian Governor Edmund G. Brown Jr. will leave office in January 2019, and political commentators have speculated that his successor could scrap the project due to the rising costs.