The European Rental Association (ERA) is very pleased to welcome the rental association Verhurend Nederland and Point of Rental Software UK as members. Verhurend Nederland has joined ERA as direct member and Point of Rental as associate member, back in October last year.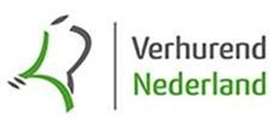 Verhurend Nederland is the Dutch national rental association, based in Gouda. The association was created in 2011 and has around 40 members, either in equipment rental (around 30 members) or in event (around 10 members).
The president of Verhurend Nederland is Remko Mol, of Mol Verhuur, and the general secretary is Silvia Bakker.
For more information, please visit the company's website at www.verhurendnederland.nl
Meanwhile, Point of Rental Software UK is a software provider, operating in the UK.

Back in July 2016, the company was bought by an American outfit called Point of Rental Software. Since then, the trading name, Higher Concept Software, has changed its branding to Point of Rental Software UK and operates out of a new office in Reading, Berkshire.
For more information, please visit the company's website at www.pointofrental.co.uk