New 'smart' Kansas airport terminal
By Andy Brown02 September 2021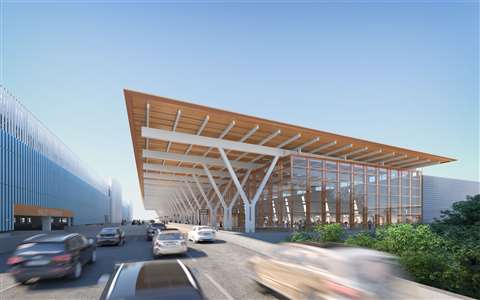 Technology is being integrated into the new Kansas City International Airport's New Terminal project, dubbed Build KCI, in the US.
Siemens and SITA, IT provider for the air transport industry, are said to be providing the Kansas City Aviation Department with future-proof, scalable technologies for the project with the aim of producing a 'smart' terminal that uses automation to improve passenger experience.
The new one million square foot terminal will include a variety of building automation, fire and life safety systems, and security systems from Siemens as well as IT networks and next-generation airport systems from SITA.
"Siemens and SITA are providing the virtual and physical infrastructure that will ensure Kansas City International Airport's New Terminal is equipped to deliver an exceptional journey for our passengers; one built on innovation, industry expertise and a true understanding of what travellers want today and into the future," said Kansas City's director of aviation, Pat Klein.
Integrating different airport systems has enabled data sharing across the airport ecosystem. Next-generation passenger touchpoints such as touchless kiosks, flight information display systems and video walls that provide a more intuitive journey will be integrated through the new terminal.