Onshore construction completed for Triton Knoll
By Mike Hayes15 October 2021
UK's longest ever offshore wind cabling project concludes after three years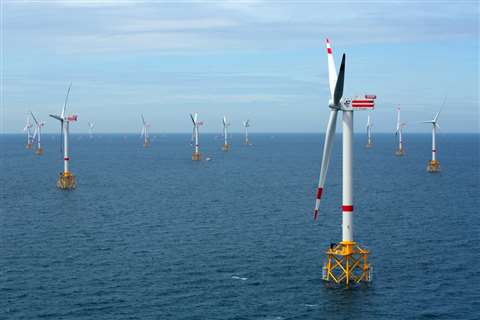 All major onshore electrical system construction work has been completed for the UK's €2 billion Triton Knoll offshore wind farm, according to the lead developer, RWE.
The scope of work, which began in September 2018, included the installation of 57km of 220kV underground cable, running from the farm's landfall near Anderby Creek to its recently completed substation near Bicker Fen in Lincolnshire.
The long cabling project was undertaken by construction and engineering firm J Murphy & Sons, with Siemens Energy responsible for the installation of a 400kV cable, required to connect the wind farm's energy to the UK national grid.
Siemens was also tasked with the construction of the wind farm's onshore and offshore substations.
RWE, which jointly owns the project with J-Power and Kansai Electric Power, leads on the wind farm's construction, as will also manage its long-term operation and maintenance.
Triton Knoll generated its first electricity in February 2021 and announced the completion of turbine installation in September.
Once fully operational, it will generate enough electricity to meet the needs of around 800,000 homes.
Julian Garnsey, Project Director for RWE and Triton Knoll, said: "We have worked closely with all our supply chain to ensure that construction progressed safely and efficiently, even during the Coronavirus pandemic. We'd like to thank everyone involved for their dedication to ensuring the safety of all whilst building this nationally significant infrastructure project.
"We'd also like to thank the local communities and landowners for their understanding and co-operation while we completed the construction works. Land has been handed back to owners ahead of schedule in many locations and now reinstatement works are complete, with the vast majority of the land already returned to agricultural use."