P&T Fanelli invests in Miller coupler
By Leila Steed04 September 2019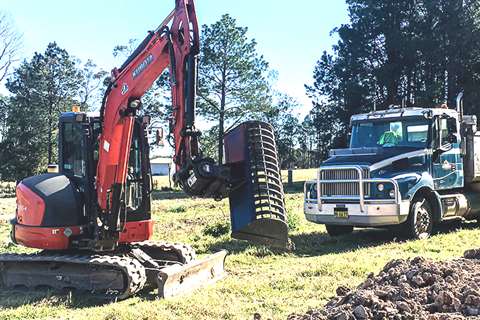 P&T Fanelli Excavations has invested in a 5 tonne Miller PowerLatch 180° Tilt coupler.
The Australian company, which carries out all types of excavation work, said it procured the attachment for use with its Kubota U55-4 excavator.
Ben Fanelli, owner of P&T Fanelli Excavations, said: "It's made a huge difference to me day-to-day and has changed the way I work on site as it's much more versatile."
Fanelli added that the slimline, cylinder-free design made it particularly useful when working with narrow attachments.
Norm Walsh, Miller Australia's sales and support manager, said: "Products, like the Miller PowerLatch coupler allows attachments, whether that's a bucket, breaker or grapple, to be rotated up to 180 degrees, giving operators much greater power and versatility on site than ever before without having to invest in costly new attachments."