Paramount chooses Palazzani
By Euan Youdale21 January 2021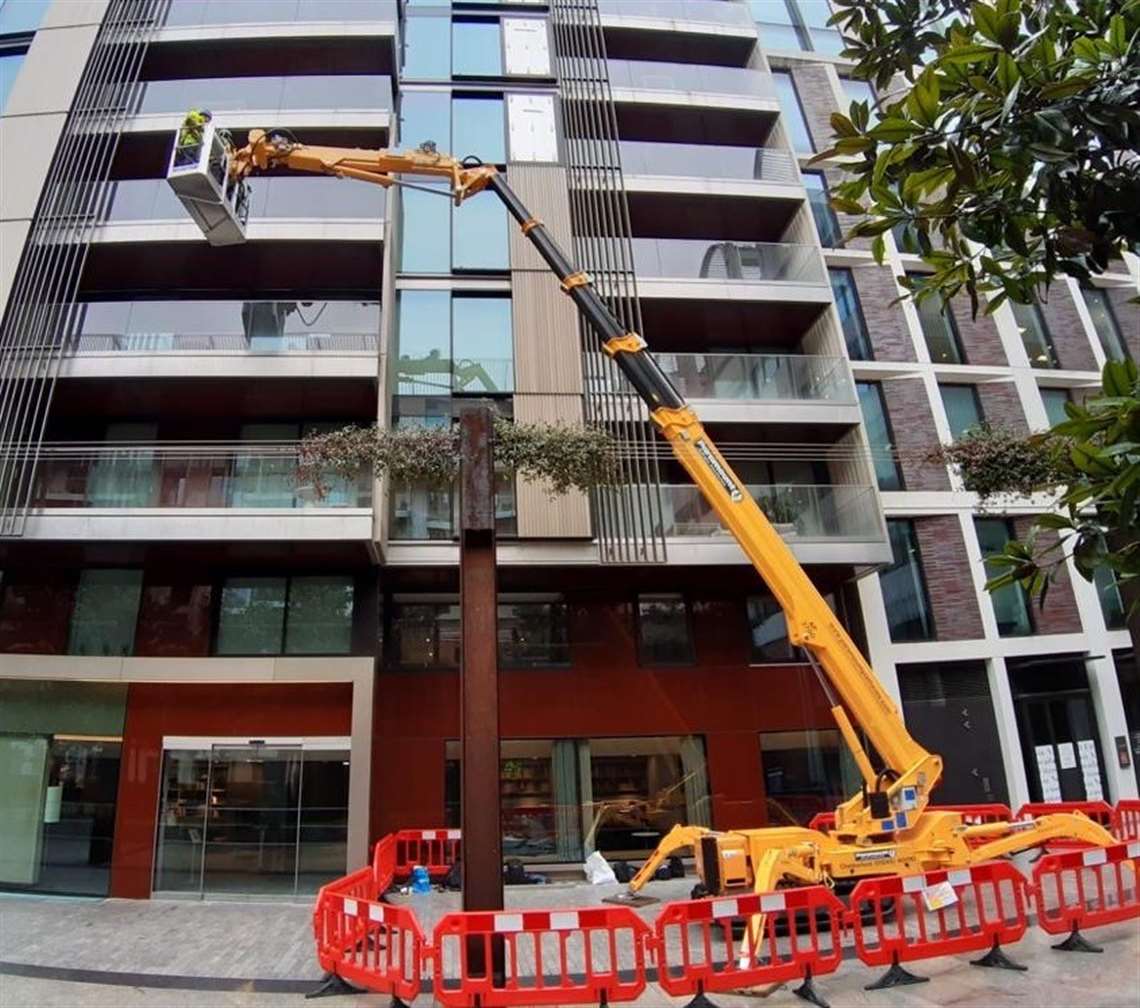 A new Palazzani XTJ 37+ spider lift was delivered to UK-based Paramount Platforms at the end of 2020 and immediately put to work on a telecommunication application in Hull, West Yorkshire.
The work involved lifting a bracket to be mounted on the roof of a building on which an antenna would be attached. The XTJ 37+ combined the use of its basket and the 500kg hydraulic winch to complete the task quickly and safety, thanks to Palazzani's hydraulic connector system. Concrete slabs were also winched in place, used as ballast to hold the bracket in place.
Antennas are often located in urban centres, with narrow spaces between buildings or with surrounding green areas that standard MEWPs or cranes cannot enter. In these cases, the spider lift is the only possible solution.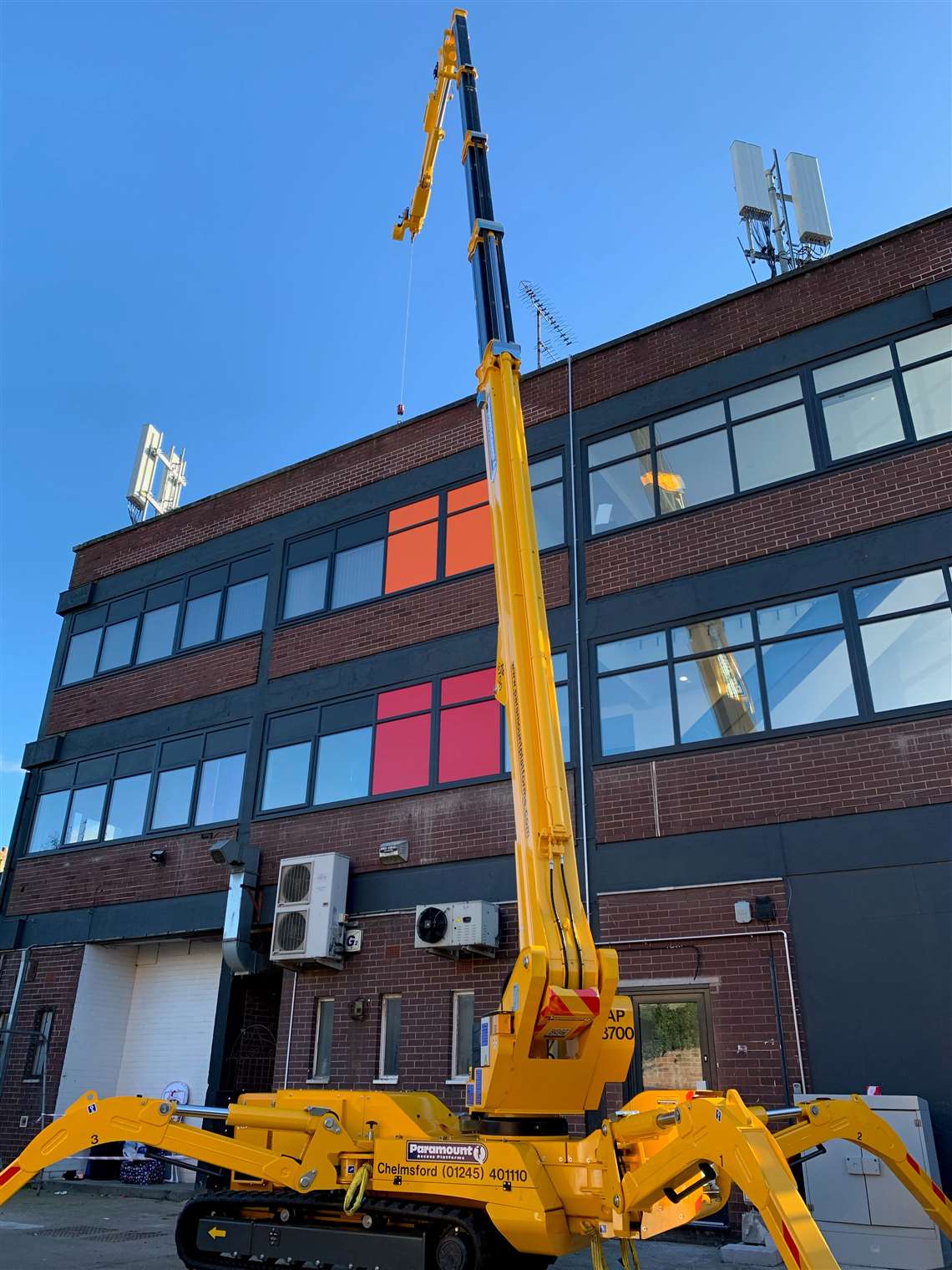 Founders of Paramount Platforms Steve Mann, Lee Kerr and Scott Bone said their history with Palazzani spans 20 years, including with former rental company Universal. They chose the XTJ 37+ for its robust build and basket capacity of 330kgs, together with the 500kg capacity crane hook. The model, with its 37m working height and 15.7m outreach, was supplied as a tracked version, with bi-energy (diesel + AC) power, electric generator and yellow customised colours.
Before the delivery, Paramount technicians were trained in its use and maintenance at the Palazzani factory. "It was a pleasure to get back in cooperation with Steve, Lee and Scott after a long time and to enrich their important fleet with a new generation of Palazzani spider lifts," said Laura Gasparini, export sales manager at Palazzani.
"The model and configuration selection took place after an analysis of their needs by e-mail and phone, followed by some meetings in the Palazzani factory, where interesting discussions and all the necessary demonstrations were carried out to make Paramount staff aware of the important technological evolution that our product has seen in recent years. We hope our cooperation will grow, and we'll provide our best support."
Paramount now has a fleet of 27 spider lifts. Kerr added, "With the refinement of the spider concept, customers are transferring to spiders in place of traditional and conventional powered access. Expecting the endorsement of our customers, we will soon be adding more Palazzanis to our fleet."