Potain luffer on HK hospital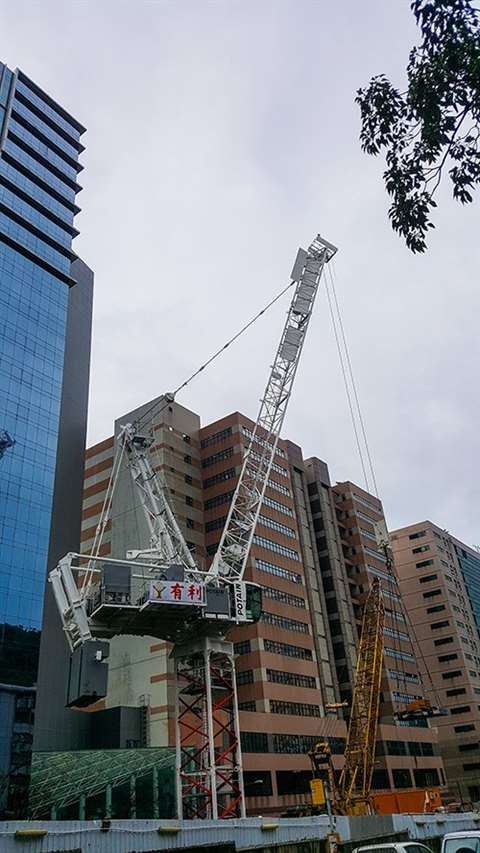 A Potain MR 618 luffing jib tower crane has been put to work helping build a new private hospital in downtown Hong Kong. Main contractor Yau Lee Building Construction and Decoration opted for the Potain luffer because constructing any high-rise building in central Hong Kong poses challenges in terms of space limitations.
Manta Engineering and Equipment rented the crane to the project. Manta is a long-standing partner of Potain in Hong Kong and has provided cranes to many Yau Lee Building Construction and Decoration projects. A spokesman for Yau Lee said, "We have been using Potain cranes for many of our projects. As soon as we took on this project, we started talking to Manta about the right crane to use. We've always had a great relationship with the company and the guys make sure we stay on schedule by giving us excellent customer support."
The MR 618 was erected at an initial working height of 32.8 metres and will reach 101.8 m by the time the building is completed in September 2020. The 32 tonne capacity crane is fitted with 40 m from a maximum 60 m jib. Its biggest lifts so far were 28 tonne loads handled at a 16 m radius.