Power rental rising in Americas
By Joe Malone06 July 2017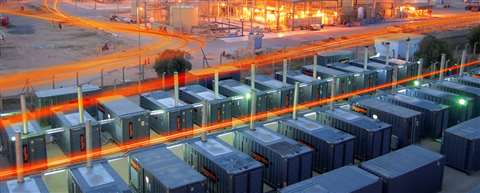 The power rental market in the Americas is expected to grow at a CAGR (compound annual growth rate) of 3.4% during the period from 2017 to 2021, according to Ireland-based analysts Research and Markets.
In its latest report, named Power Rental Market in Americas 2017-2021, it states that an increase in the use of gas generators is a key trend. It also adds that environmental reforms and stringent government regulations to reduce emissions have led to new technology being developed for generators, which involves less fuel consumption while increasing the power output.
It said that the use of gas produced cleaner power than diesel, resulting in a 30% decrease in emissions, while they noise level was also reduced.
Another driver in the market is the increasing need for back-up power, according to the report, as natural disasters such as earthquakes, storms and hurricanes can expose the vulnerabilities of the utility power grid.
It said that key vendors in the Americas power rental market were Aggreko, APR Energy, Atlas Copco, Energyst and United Rentals.