Recycling and Environmental
Winner Grupo Mitre
Country Argentina
Project Demolition of former Osram lighting plant
Also shortlisted
Costello Dismantling (USA)
Despe (Italy)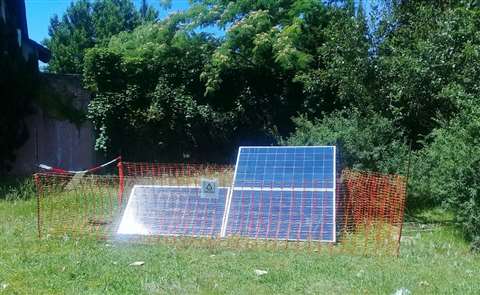 Since the World Demolition Awards were launched in 2009, few companies have celebrated a win with the enthusiasm of Group Mitre, whose demolition of the former Osram lighting company plant in its native Argentina gave South America its first success Brazil's Fabio Bruno Construções won the Explosive Demolition category at Miami in 2016.
Completed in May 2020, the project involved the demolition of a 30,000 sq m (320,000 sq ft) site, with the 98.3% recycling rate that contributed to the award win equating to over 550 t of waste.
In its submission, Grupo Mitre said: "A key element was the structuring of our service under standards of excellence. An integral intervention plan was built under the supervision of a multidisciplinary team: management, technical area, health and safety, and sustainability area.
"Regarding the recovery of materials, in the context of our circular business model, specific materials such as scrap, crushed material, paper, plastic, cardboard and glass were reinserted in the productive cycle."
Headline sponsor Volvo Construction Equipment made the announcement, with Stephen Roy, president of the company's America's sales region naming the winner. On hearing the news Grupo Mitre said: "We are really happy.
"Our company is a family business and we want to thank all the people who were involved in this project. It's hard to work towards a recycling culture in our country and we had to work during the Coronavirus restrictions. Thank you very much."