SJ Walchester adds Sandvik crusher
By Leila Steed01 April 2019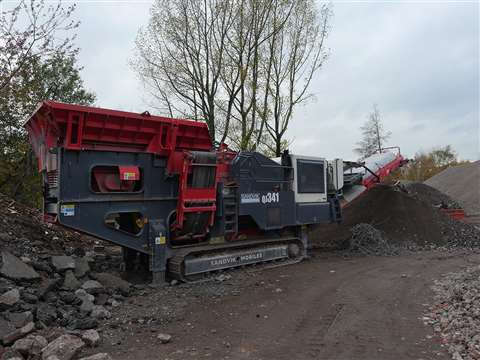 Specialist recycling and demolition company SJ Walchester (SJW) has invested in a new Sandvik crusher.
SJW, based in Staffordshire, United Kingdom, procured the QJ341 tracker jaw crusher to improve its asphalt and tarmac recycling.
The company, which recycles waste from demolition works, said that because materials such as asphalt and tarmac become sticky at higher temperatures, they are harder for recycling machines to crush during the summer months.
SJW managing director Steve Walchester said: "If the crusher was to break down it would cost us hundreds if not literally thousands of pounds in lost downtime, wages and revenue. That is not to mention the damage to our reputation."
The company, which produces 2,000 to 3,000 t of MOT Type 1 and 6F2 aggregates every day, said it chose to add the crusher to its operations because it crushes equally as well in reverse as it does forward and because it has a greater output.