Skanska announces new CEO & results
By Chris Sleight07 March 2008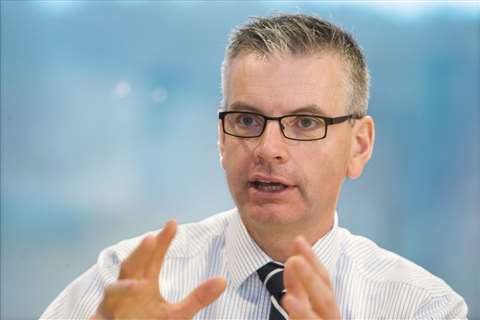 Skanska has named Johan Karlström as its new president & CEO. The announcement coincided with the publication of the company's 2007 annual results. The company saw revenues rise +10,5% last year to SEK 138 billion (€ 14,7 billion). Operating profits were up +13,5% to SEK 5,41 billion (€ 573 million).
Commenting on the results, out-going CEO Stuart Graham said, "On the whole, 2007 was a very good year for Skanska. We surpassed all our financial targets, with the exception only of Residential Development, where the situation in several of our markets has deteriorated. The turmoil in the world's financial markets has not yet affected our operations generally."
The company says operating profit in its Construction division rose +33% over the course of the year, lifting the margin to 3,4%, above the target of 3,3% it had set. Skanska's Commercial development arm started 23 new projects last year for a record investment of SEK 5,3 billion (€ 562 million), while the value of its Infrastructure Development arm's portfolio rose in value to SEK 9.4 billion (€ 997 million), compared to SEK 6.3 billion (€ 668 million) at the end of 2006.
On the downside, downturns in the Danish and Norwegian housing markets impacted on its Residential Development unit. As a result this business achieved an operating margin of 9,4%, compared to the 10% target.
Johan Karlström, 51, will takeover from Stuart Graham as president and CEO on 3 April. He first joined Skanska in 1983 and worked in a range of positions in the company, rising to regional manager of the northern region for Sweden.
He subsequently left the company and spent five years as president and CEO of mechanical & electrical contractor BPA, before rejoining Skanska as an executive vice president in 2001. he has been responsible for Skanska's business units in the Nordic region as well as for its construction businesses in the US.
Commenting on the appointment, Skanska chairman Sverker Martin-Löf said, "The Board has been aware of strong internal candidates, but decided to conduct a thorough internal and external process to ensure that we would find the best possible person for Skanska. Johan Karlström fills all the requirements and also has extensive experience of Skanska and the industry."