Sunbelt propels strong Q1 at Ashtead
By Murray Pollok12 September 2018
Ashtead Group, owner of Sunbelt Rentals and A-Plant, said it expected full-year results to be ahead of expectations after reporting strong first quarter financials. Revenues for the three months to 31 July were up 22% to £961 million and profits before tax rose by 23% to £285.6 million.
The company reported growth at both its North American and UK businesses, although it was Sunbelt in the USA and Canada that performed strongest. USA revenues were up by 21% and more than tripled in Canada to C$76.9 million, helped by the acquisitions of CRS and Voisin's.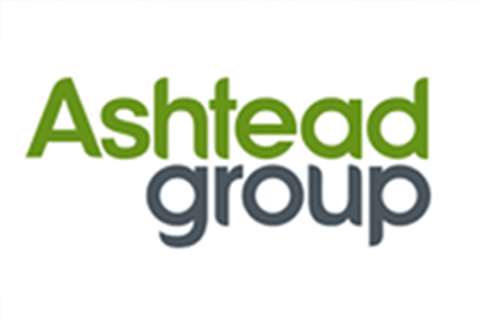 Sunbelt is growing both organically and through acquisitions. It added 30 new locations during the quarter, the majority of which were specialty depots.
A-Plant in the UK saw a 6% increase in revenues to £125.6 million, with operating profits steady at £22.2 million. Increased UK revenues were driven by having more equipment on rent, partially offset by lower yields, which were impacted by changes in the product mix and rate pressure in a competitive market.
Ashtead's chief executive, Geoff Drabble, said; "Our end markets remain strong and are supported by continued structural change as customers rely increasingly on rental while we leverage the benefits of scale.
"We continue to execute well on our strategy through a combination of organic growth and bolt-on acquisitions, investing £465 million by way of capital expenditure and £145 million on bolt-on acquisitions in the quarter."
He added; "Our business is performing well in supportive end markets. With the benefit of weaker sterling, we expect full year results to be ahead of our expectations and the Board continues to look to the medium term with confidence."