Superior partners with AMPCO
By Leila Steed08 January 2020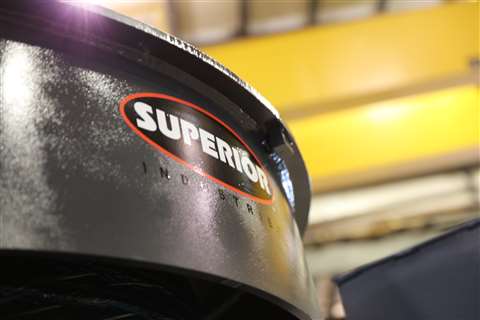 USA-based material processing and handling specialist Superior Industries is to expand its global coverage after agreeing a partnership with fellow equipment manufacturer AMPCO Minerals.
The collaboration will provide Superior Industries with access to AMPCO's new purpose-built factory in Shanghai, China, where it will design and manufacture a new product line.
Jarrod Felton, president of Superior Industries, said: "This is an investment in a team whose core members each have more than 30 years of experience developing crushing and screening technology for our markets. They are accomplished professionals that people in our industry know and trust."
Comprising bulk material processing and handling equipment, the new line will be developed for customers outside of North America.
Alongside this operation, Superior Industries said AMPCO's Shanghai facility would "improve responsiveness, reliability and the quality of its North American supply chain", with the region gaining a dependable supply partner for crushing and screening components.
Jarrod said: "Whether it's application advice, service response or manufacturing efforts, our goal is to be closer to our customers. This partnership allows us to continue improving our results for them."