Tilt! San Fran skyscraper leans further
By Mike Hayes20 July 2017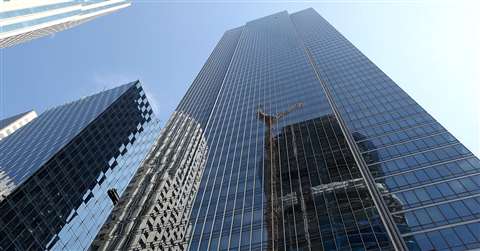 A luxury residential tower in San Francisco, has listed more than 6 cm from the vertical since the beginning of the year, according to measurements taken by engineering firm Arup.
The latest figures show the 58-storey tower – the tallest residential building in the city – has now leaned over by more than 35.5 cm since its completion in 2009.
At the same time, the tower is also sinking and now sits more than 43 cm lower (at its lowest point) than following its completion.
UK firm Arup was one of two firms contracted by the tower's developer Millennium Partners to look for a solution to the problem of leaning and sinking, which has been the subject of huge controversy since it was first made public last year.
According to reports, engineers from Arup and LERA, who assessed the building, said the problem could be remedied by drilling between 50 and 100 new piles, from the building's basement down to the bedrock, some 61 m below. Currently, the buildings piles are set between 18 and 28 m below the building.
Reports say the cost to take such significant action to stabilise the building will be set at between $100 and $150 million.
Millennium Partners has had to face compensation claims from owners of apartments within the tower, but the firm has argued that groundwork at the neighbouring Transbay Transit Center and the Salesforce Tower is to blame for the building's subsidence.
The firm claims de-watering activities within these two projects destabilised the ground and has undermined the Millennium Tower's foundations.