Tow bar approval for Versalift
By Euan Youdale15 February 2019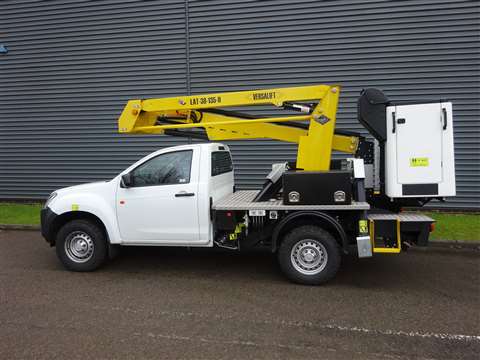 Versalift UK, Time International's largest mounting facility of vehicle-mounted platforms, has gained Type Approval for the addition of a tow bar on its Isuzi D-Max single cab pick-up lift.
The approval makes Versalift the first pick-up mounted platform manufacturer to have gained official tow bar approval from Isuzi UK for use on 3.5 tonne uprated vehicles.
Equipped with LV certified insulation, the 13.3m LAT-135-H E6 platform is popular with arborists, utilities and telecoms companies for on and offroad use and the tow bar approval makes it an even more versatile workhorse for operators wanting to attach chippers, shredders, trailers etc.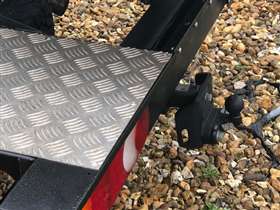 Andy Bray, general manager-director for Versalift UK, said, "Our engineering team worked closely with Isuzi UK and their tow bar supplier to achieve this approval and I am delighted to now be able to offer this option to Versalift customers."
With an outreach of 6.1m and 230kg platform capacity, the platform has over 500kg of spare payload capacity, after driver, passenger and fuel. Complying with Euro VI regulations, it features a boom manufactured from high strength, high tensile steel.