UK to fund 5G-ready motorway in Serbia
By Mike Hayes25 October 2021
Bechtel completes first of its kind deal on €430 million Morava Corridor project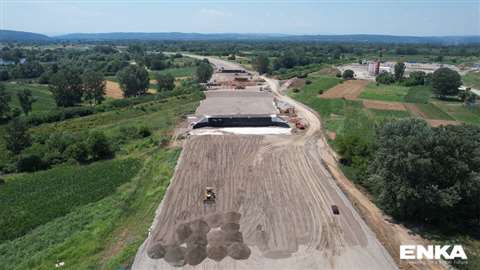 US-owned construction giant Bechtel has completed a deal to build a major road in Serbia, funded by a €430 million loan from the UK.
The 112km-long Morava Corridor – which will also include an adjacent flood defence system – will be jointly built by Bechtel and Turkish engineering company ENKA.
The scope of work for the Bechtel ENKA team will include the construction of up to 40 bridges, with the longest approximately 600m. A telecommunication corridor will be built beneath the side of the motorway to allow for the future installation of 5G fibre.
The UK Export Finance (UKEF) loan to Serbia comes with a proviso that Bechtel use UK goods and services on the project, which should benefit the UK economy to the tune of around €150 million.
With construction set to begin next year, the project is expected to create around 10,000 jobs during construction, including 4,000 at its peak.
Running east-west between the villages of Pojate and Preljina, the road will also link with the north-south motorway that runs between Serbia's borders with Hungary and North Macedonia.
Bechtel CEO Brendan Bechtel said, "At a time of post-COVID recovery, this investment in the supply chain will benefit both the UK and Serbian economies and will also enable Bechtel to continue to grow our partnerships in both countries."
UK secretary for international trade, Anne-Marie Trevelyan said, "This partnership between Bechtel and UKEF will boost UK exports, drive investment, support jobs and bolster local economies, helping us build back better from the pandemic."
Keith Hennessey, president of Bechtel Enterprises, said, "This transaction is exemplary of the creative outcomes that can be achieved for our customers when export credit agencies, development finance institutions, international banks, and the supply chain work together."