US$1 billion LA plaza work restarts
By Joe Sargent26 March 2019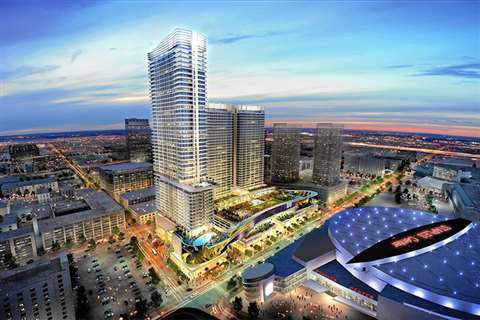 Construction on a US$1 billion plaza project in the US has been restarted following contractor liens payments by Chinese developer Oceanwide Holdings.
When a company files a lien it is a claim to keep possession of property belonging to another party, until the debt owed has been settled.
The project, known as the Oceanwide Plaza in South Park, Los Angeles was brought to a halt in January as general contractor Lendlease suspended work.
The contractor has not disclosed how much it is owed, neither has it filed a lien, but it is likely to do so in the near future.
Nine active liens have been filed by the subcontractors totalling US$98.6 million according to local news source Curbed Los Angeles.
After just one month of the work being brought to a standstill the total liens amounted to US$62 million. The largest claim filed was for US$53 million by subcontractor Webcor Construction.
Some payments have been made by Oceanwide Holdings, but new claims were filed just days after construction workers returned to the site.
The project itself is designed to contain a shopping mall and offer high-end condos. The development will be made up of three towers up to 49 stories high.
Before construction stopped the project was predicted to be ready to be open to the public in 2020 but it is unclear whether this timeline has been affected.