US$1.1 billion contract for Vinci and John Holland
By Andy Brown09 November 2020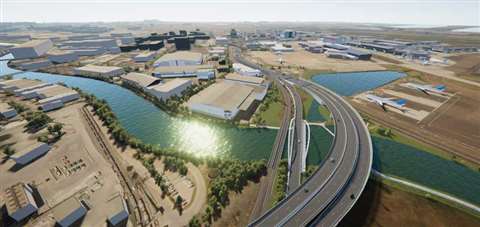 It has been announced that Seymour Whyte, a Vinci Construction subsidiary based in Australia and John Holland have signed an AUD$1.5 billion contract to deliver Sydney Gateway, around the Sydney Airport precinct.
Seymour Whyte will be delivering the project in a 50:50 joint venture with John Holland, an Australian contractor owned by China Communications Construction. Freyssinet, a Vinci Construction subsidiary, is also involved in the project to provide technical bridge-launching expertise.
The contract includes constructing 5km of new and upgraded roads. An interchange connection, 19 bridges, a dedicated flyover to the airport terminals, and pathways for cyclists and pedestrians will also be constructed. Up to 4,000 people will be employed on the project.
The Sydney Gateway is a planned major road interchange between the WestConnex and the airport terminals of Sydney airport. Construction is expected to begin next year and to be competed in 2024 – it will reduce congestion in the area and optimise the city's motorway network by connecting the newly opened St Peters Interchange to Sydney Airport and Port Botany.
John Holland CEO Joe Barr said, "This is a transformative project for Sydney, cutting up to 40 minutes of travel time for motorists from Parramatta to the Airport, returning local roads to local communities.
"We are proud to be trusted with this project, and will draw upon our experience delivering the New M4 East to ensure this motorway meets the expectations of commuters and communities. We are excited to be improving pedestrian and cycling links as part of this project, enhancing community space while delivering this vital motorway link."