US$7.5 billion 'digital city' to break ground
By Andy Brown01 August 2019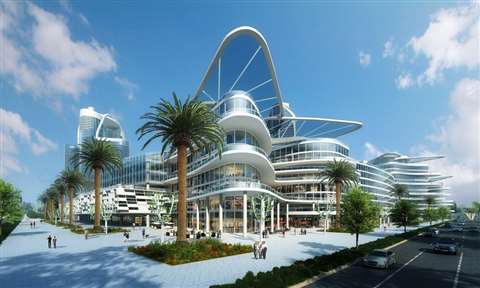 Plans have been announced for a US$7.5 billion project in the US that is said to be the first of its kind digital city.
The project, located in Las Vegas, US, is being developed by real estate investment trust Bleutech Park Properties.
It is claimed that Bleutech Park Las Vegas will feature buildings with renewable energies, autonomous vehicles, artificial intelligence (AI), augmented reality, Internet of Things (IoT), robotics and self-healing concrete structures.
Bleutech's partners for the project include construction contractor Martin-Harris Construction and technology firm Cisco.
Ground is expected to be broken in December 2019, with construction scheduled to be completed towards the end of 2025.
Construction is expected to create around 25,000 jobs. Bleutech Park say that workers will get on-the-job training programs with the latest technology to train the construction workforce of the future.
Mike Grigsby from Cisco said, "We look forward to playing an integral role in this ground-breaking initiative, which will deliver a one-of-a-kind experience to its guests and visitors. It will push the envelope of innovation and bring together technology solutions that once seemed like pure science fiction.
"The convergence of the Internet of Things (IoT) and Smart Cities in a project like this challenges the way we define both of those solutions. It opens our thinking to what is truly possible and reveals just how expansive the connected communities concept really is."