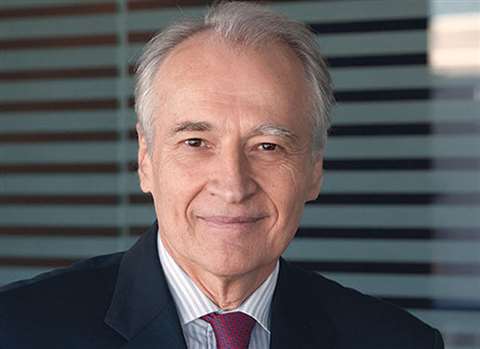 French construction group Vinci has predicted revenue will continue to grow as it presented its 2018 financial report.
Vinci's annual revenue grew 8.1% from the previous year to €43.5 billion with the final quarter up 9.2%.
Contracting revenue amounted to €35.8 billion, a 9% rise owing to an increase in business volumes and order intakes for Vinci Energies and Eurovia (its transport infrastructure and urban development subsidiary).
Order intake for the year was €38.6 billion, up 12.6% year-on-year but falling 5% in France which has been put down to an exceptional previous year. However, the figure increased 32% outside France.
Xavier Huillard, Vinci's CEO, said, "In Contracting, there was strong growth in revenue and Vinci Construction, which also saw growth in its order book, stabilised its business levels while focusing on improving profitability."
The Construction division of the company has recovered after order intake was reported down 11% in June, seeing revenue growth of 1.9% totalling €14.2 billion in revenue.
The order book for contracting totalled €33.1 billion for 31 December, 2018, 13% more over 12 months.
With these figures to support him, the CEO said, "The group is confident moving into 2019 and is projecting further growth in its revenue and net income."