WDS – full conference programme announced
All 10 conference speaking slots are now filled for next month's World Demolition Summit (WDS) in Dublin as the high profile international line up of presenters prepares for what should be a valuable and informative day for delegates.
Patrick Tinnelly, commercial director of Northern Irish contractor Tinnelly Demolition is the latest and final addition to the programme for the November 8 conference, which forms the WDS together with a networking drinks reception the previous evening and a gala awards dinner on the Thursday evening.
He will speak on managing demolition businesses through an economic downturn and will be the first speaker after the Demolition & Recycling International (D&Ri) editor Steve Ducker and European Demolition Association president Francisco Cobo welcome delegates to Dublin.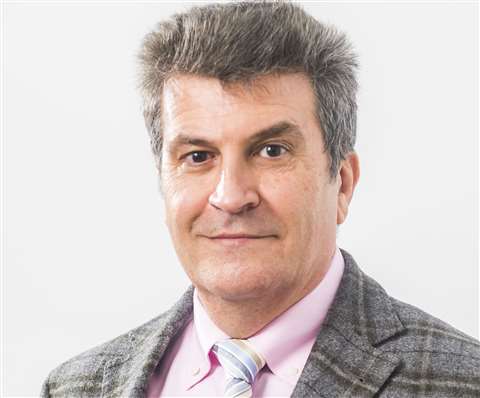 The event, which attracted close to 400 delegates in 2017 when it was held in London, is organised by D&Ri in co-operation with the EDA and with the support of the National Demolition Association (NDA) of the USA. Headline sponsor is Volvo Construction Equipment.
Other presentations this year are as follows:
The Marble Arch Place Demolition Project
(World Demolition Award winner 2017)
David Darsey and Grant Styles
Managing Director, Demolition and Operations Director, Erith Group, United Kingdom
Demolishing the former Bannister Federal Complex
Dennis McGarel
Vice President Sales and Estimating, Brandenburg Industrial Service Company
Challenges involved in demolishing India's Mahatma Ghandi Setu Bridge
Uttkarsh Mehta
Partner, Edifice Engineering, India
The Russian experience: unique features of demolition in the extreme north
Artem Kondratiev
Head of Moscow Division, Raz-Max, Russia
Demolishing pre-stressed concrete gas tanks at Munich's main sewage plant
Florian Trinkl
CEO, Sauer Bau & Projektenwicklung, Germany
Digital technology and equipment – what it means for demolition
Riccardo Viaggi
Secretary General, CECE (Committee for European Construction Equipment)
The role of drone mapping software in demolishing a shopping centre in Finland
Julian Norton
Business Development for Construction, Pix4D, Switzerland
Jouni Ojala
Owner, Rakennuslordi, Finland
The OSHA dust regulations applied to international demolition markets
Brent Willson
Project, Product and Compliance Manager, Dustless Technologies, USA
on behalf of Dave Murray
Safety and Health Consultant, State of Nevada, USA
Completing a 12-month demolition and asbestos removal project in five months
Stefano Panseri
CEO, Despe, Italy
Delegate places are selling quickly and you can book by contacting Julia Bossie on +44 (0) 1892 786204 or Julia.bossie@khl.com
If you would prefer to book online, please go to https://www.demolitionsummit.com/booking.html
Members of the EDA and the National Demolition Association of the USA can use the code WDS20 to qualify for a 20% discount on the cost of entry.