Winches for robot boats
By Christian Shelton16 April 2021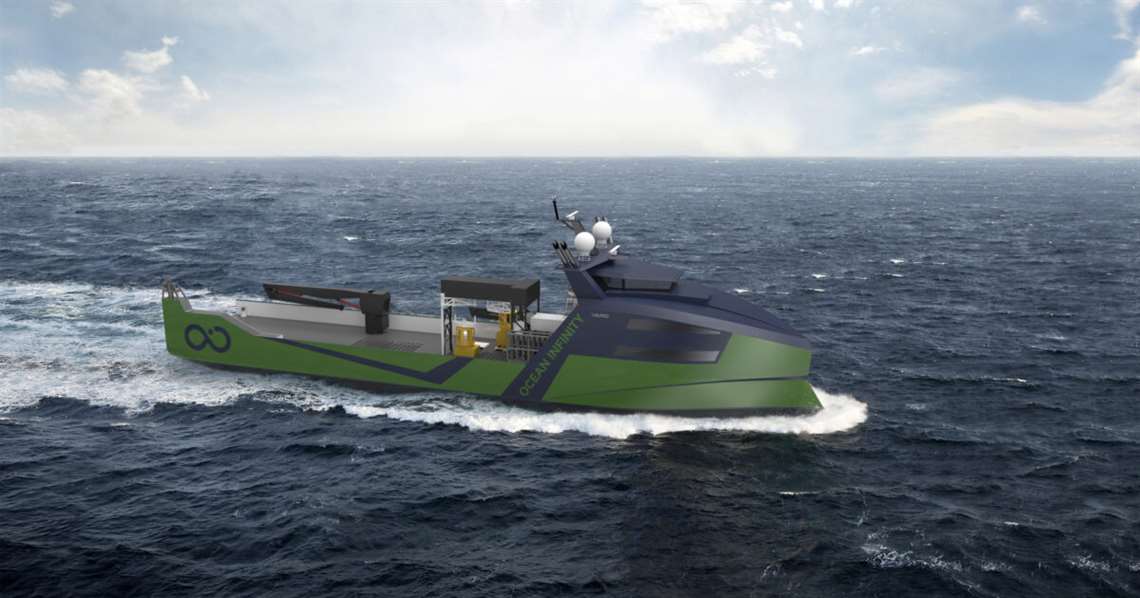 Ålesund, Norway-headquartered Vard, a ship builder which makes specialized vessels, has commissioned Austrian crane manufacturer Palfinger to supply winches for eight robotic vessels.
The robotic vessels will be added to the newly launched Armada fleet by Ocean Infinity, an American marine robotics company deploying autonomous robots for unmanned operations.
The electric winches are specially designed and developed for autonomous anchoring and mooring operations. In addition, Palfinger will also supply davits and rescue boats.
Ocean Infinity was founded in 2017. It has been operating a robotic fleet of autonomous underwater vehicles, called Infinity, which gather and analyse data from the world's oceans. A second fleet, named Armada, is set to become operational in 2021 with robotic ships operating on the water's surface.
Palfinger said that in the coming years this fleet will be expanded, with the vessels acting as multi-purpose platforms. In 2022, the eight new vessels (that Palfinger is supplying with winches) will expand the newly launched Armada fleet to a total of 17 robotic ships. The multi-role autonomous vessels will have a length of 78 metres and a width of 15 metres and are being built at Vard's Vard Vung Tau shipyard in Vietnam. Their delivery is due in the period from mid-2022 to the end of 2023.
"We have been working closely with Vard Group for a long time to develop tailor-made anchor winches," said Gunther Fleck, vice president sales and service region marine at Palfinger. "These meet all necessary requirements – specifically for autonomous and remote operations – and we are proud that our technology and solutions were selected for these innovative vessels."