Wind erection
By Richard High23 April 2008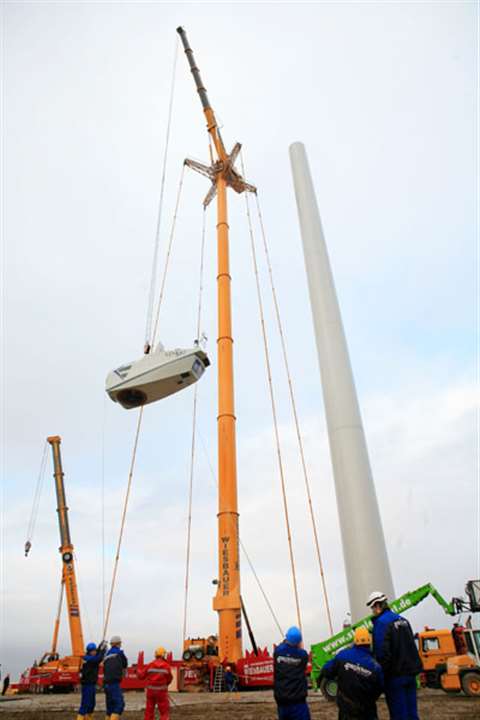 Grove's GTK1100 completed its inaugural lift series at Repower Systems' Ilshofen wind turbine power station, Germany at the end of last year.
The five lifts included the wind turbine tower mast sections (62, 53 and 45 tonnes), the nacelle (70 tonnes) and the three rotor blades (8 tonnes each), which were assembled on the ground before being lifted as a single load.
The GTK1100 has a 76,5 m vertical tower, a five-section 60 m telescopic boom, and can lift loads of over 70 tonnes to heights of over 120 m.