World Crane and Transport Summit 2015 programme outlined
By Alex Dahm06 January 2015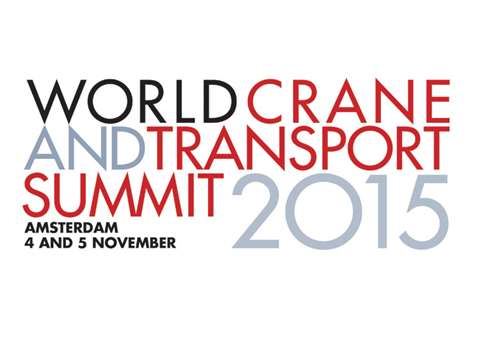 The preliminary programme has been announced for the 2015 World Crane and Transport Summit.
The fifth World Crane and Transport Summit sees a return to its home in Amsterdam for 2015, after its shift to Miami, USA, in 2014. There will be two full conference days on 4 and 5 November with a gala dinner on the evening of the 4th.
The WCTS has firmly established itself as a key meeting place for users and buyers of cranes and transport equipment as well as manufacturers and distributors. The event regularly attracts audiences in excess of 250 people, from all over the world, including many of the largest crane and transport equipment-owning companies.
A highlight of the 2015 programme will be the keynote presentation from Jan Kleijn, Mammoet CEO. Speakers already confirmed include Alexandre-Jacques Vernazza, Mediaco president; David Collett, managing director, Collett & Sons Ltd & president, ESTA; Norbert van Schaik, Siemens Wind Power project specialist transport/crane/installations; Hans Gotink, executive coach; Ton Klijn, Wagenborg Nedlift managing director; and Chris Wilson, senior project manager – decommissioning at the Sellafield nuclear reprocessing facility in Cumbria, UK.
As in previous years the Summit has the support of many leading crane and transport associations around the world, including Specialized Carriers & Rigging Association (SC&RA), The European Association of Abnormal Road Transport and Mobile Cranes (ESTA), Sindipesa, Crane Industry Council of Australia (CICA) and Associpesa, together with many of their members.
The event is supported and sponsored by leading crane and specialized transport equipment manufacturers, suppliers of equipment and services, associations and other industry organisations.
For the 2015 WCTS preliminary programme see: www.khl-group.com/events/wcts/conference.html and for more information on other KHL crane events see: www.khl.com/events/