Zeppelin hybrid investment
By Euan Youdale07 May 2019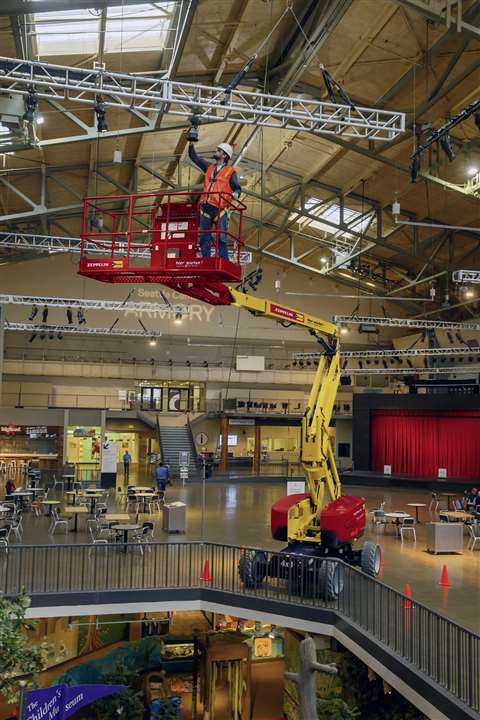 Germany-based Zeppelin Rental has added 40 hybrid Genie Z-60 FE articulating boom lifts to its fleet.
Named the ZGT20.11HY by Zeppelin Rental and offering a maximum working height of 20.16m offers all-electric or hybrid, interchangeable using a switch.
"With the addition of these 40 Genie hybrid booms to our fleet, our customers now have a powerful indoor and outdoor solution that complies with today's stricter environmental regulations, at the same time as benefitting from lower operating costs," said Dirk Feyerabend, head of purchasing, Zeppelin Rental. "In addition, this model's exceptional versatility makes it an ideal start to finish solution suitable for use on outdoor construction sites on rough terrain, work in busy city centres, or sports stadiums and shopping malls."
Used in all-electric mode, the Z-60 FE provides a full shift of 100% electric operation on a single battery charge. In hybrid mode it uses its environment-friendly Stage IIIB/Tier 4F engine-powered generator to maintain the state of charge of the batteries to provide approximately a week's runtime on a single tank of diesel.