A fair wind for French renewables
By Mike Hayes26 February 2020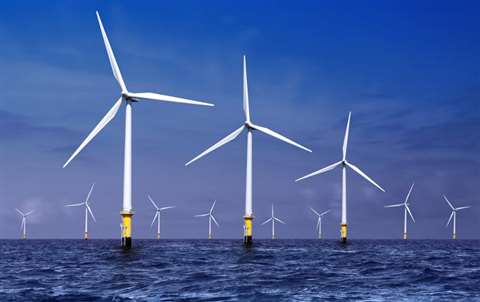 In the latest version of its Multiannual Energy Programme (PPE), the French government has revised its tendering target for offshore windfarms from 6GW up to 8.75GW by 2028.
Following research showing the increasing competitiveness of wind energy, the government also announced that, between 2024 and 2028, it would double its annual tendering capacity, from 500MW to 1GW.
The latest PPE predicts that, by 2028, the country will have an operating capacity from offshore wind of between 5.2GW and 6.2GW – up from the previous estimate of between 4.7GW and 5.2GW.
With six projects already approved for development, however, the PPE anticipates an unchanged capacity of 2.4GW by 2023.
Looking ahead, the new programme includes a tender for one 250MW floating windfarm in the Mediterranean, and one 500MW fixed-foundation windfarm in the Bay of Biscay.
The government now reports that its target is to have 33% of gross energy consumption in the country covered by renewable energy by 2030.