Adolfsen retires from Genie
By Euan Youdale18 June 2017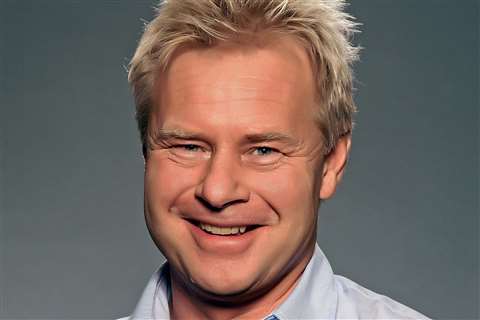 Following the retirement of Stein Adolfsen, Lars Raagaard has been appointed as Genie sales director for Scandinavia, Finland and the Baltic States.
In his new position, Lars Raagaard remains in Copenhagen and maintains his responsibilities as sales director for Germany, Austria, Switzerland (GAS region & Iceland).
After joining the company at the beginning of the millennium, starting from scratch, Mr Adolfsen pioneered the Genie brand in the Northern European region as sales director. During this time, he played a key role in building strong business relationships with distributors and customers, among which strategic Genie accounts.
"I would like to thank Stein on behalf of all at Genie for his hard work, business intelligence and the dedication with which he has served Genie Scandinavia AB over the past 16 years. His friendly and valiant 'Viking' approach while doing business will be missed by the entire sector," says Jacco de Kluijver, Genie VP sales & marketing for Terex AWP EMEAR. He added, "When Stein joined Genie in 2000, the Nordic access market was at its beginnings, but there was good potential. The awareness of aerial work platforms as a safe means of working at height remained to be shaped. Stein contributed to this immensely, and he built the Genie brand around our Terex values with a deep understanding of our customers' needs and the importance of reliable distributors in the region.
"I am delighted that Lars has accepted to take on this additional role," said de Kluijver. "Lars has worked for Genie for over 10 years and has gained a wealth of experience, displayed his strong strategic and analytic skills and excellent understanding of our customers and distributors."
As part of this new organisation, now reporting to Raagaard, regional sales manager thomas Andersson is responsible for all customers and distributors in Sweden, Norway and the Baltic Region. He will also support strategic accounts in Scandinavia and will be supported by Erik Geene, sales director strategic accounts & used equipment, who is based in the Netherlands.
"Thanks to the extensive experience that Thomas has acquired both as a technician, workshop manager and sales manager for Sweden for over 12 years, and with Erik's 15 years sales experience within Genie, I am confident that Thomas and Erik have all the skills required to continue to give the excellent commercial ground support our customers are accustomed to," said de Kluijver.
Focusing on service, "Our customers are always at the centre of our activities. This new structure and distribution of roles is the logical step to make sure we provide them the responsive level of support they rely on." finishes de Kluijver.