Agriculture: Emerging Technologies and Trends
Sponsored By ZF12 August 2021
The future shape of the evolving agricultural sector will be the focus of the next webinar from Diesel Progress International and Diesel Progress.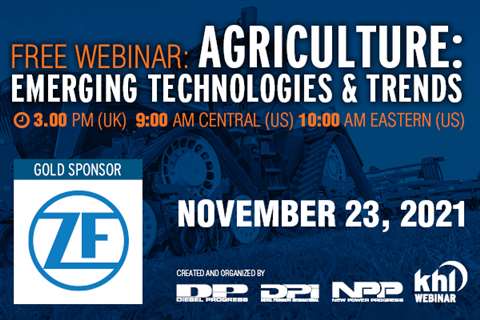 The event, 'Agriculture: Emerging Technologies and Trends' will be held on Tuesday, November 23 2021 and it is a not-to-be-missed chance to hear about the latest technological trends and developments in the world of global agriculture from a panel of experts.
ZF is already confirmed as a gold sponsor for the webinar which will be moderated by Diesel Progress.