Aichi slab scissors come to North America
By Lindsey Anderson20 April 2017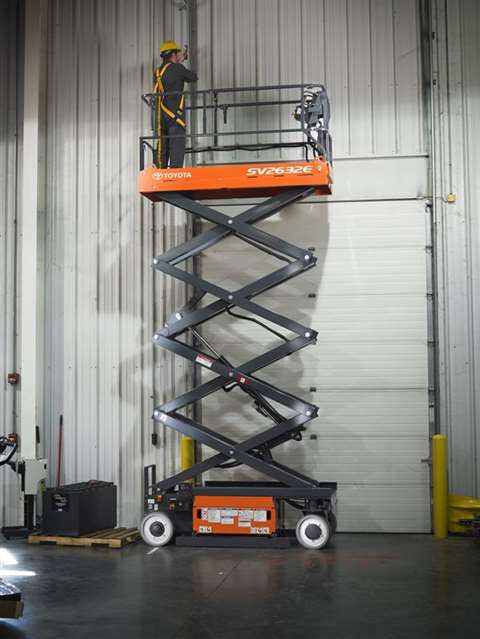 Japanese-based Aichi has launched a line of slab scissors for North America that will be distributed by Toyota Material Handling, U.S.A., Inc. (TMHU.) Aichi has been a subsidiary of Toyota Industries since 2003.
The five new scissor lifts will offer heights of 19 feet to 32 feet and 30- to 46-inch platform widths. The units will have AC drive motor systems; 220 amp hour batteries; three-stage scissor links; and a full range of standard equipment options, the company said.
The 19-foot scissor will also fit through a standard doorway.
"We are driven to deliver a wide range of material handing products to customers in North America," said Alan Dotts TMHU's special products sales manager. "Toyota's new line of AICHI scissor lifts demonstrates our commitment to being a full-line equipment supplier and solutions partner."
TMHU has been active in the market since 1968. In 2008, Aichi originally introduced global boom and scissor products, however the global recession slowed progress for the units. TMHU debuted Aichi booms for the North American market in 2010, and TMHU also offered scissor lifts at the time, as well.