Allmand Bros plans US$3 million expansion
By Sarah Ann McCay10 May 2012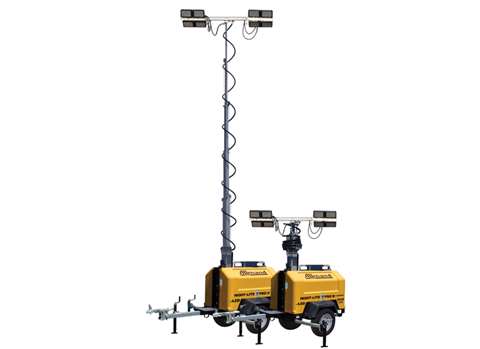 US lighting tower manufacturer Allmand Bros Inc has announced plans to expand its manufacturing facility in Holdrege, Nebraska, by 40000 sq ft (12000 m2).
The US$3 million investment will also include the acquisition of an additional 17 acres (6.8 hectares) for parking and finished good storage. Construction will start this summer, and Allmand expects to have the extension fully operational by year-end.
According to company president Matt Allmand the expansion will allow the company to increase production and reduce lead-time for products from the current 16-17 weeks to four weeks.
Allmand - which also makes portable heating equipment and variable message boards - will also be taking on more staff in line with increased production.
The new addition will house an enlarged fabrication area adding a new higher-speed laser-cutting machine and a new press brake to an existing laser, press brake, plasma cutter and other fabrication equipment that will also be moved to the extension.
The new space will also enable Allmand to take in-house work that is currently being outsourced to external metal fabricators, allowing greater control over the scheduling and quality of the manufactured components.