Allu China launches Transformer DC Series
By Steve Ducker23 February 2022
Allu has launched the Transformer DC Series of screening attachments for the Chinese market in the latest development since it began manufacturing in the country.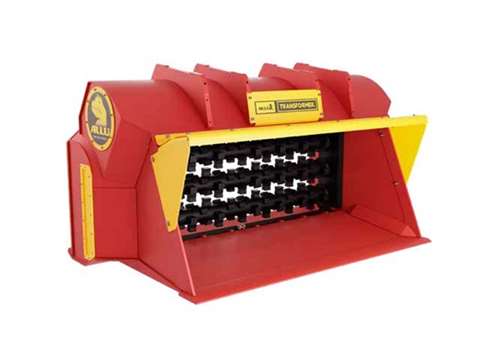 The Finland-based business opened its Chinese manufacturing plant in 2021 after it became apparent it needed a local facility to support and grow its customer base.
The Transformer DC series, which produces attachments for screening, crushing, mixing and aerating applications on projects including environmental remediation, are all equipped with two hydraulic motors for maximum processing power.
Recently appointed operations director for China, Pierre Bujes, said: "We have heavily invested in China and listened to our customers in China.
"Introducing the new DC Series, which we have tailored just for the Chinese market this will strengthen our support to our customers and operational presence, to help grow the region whilst being competitive in the local market."