Apple begins US$1 billion campus construction
By Joe Sargent21 November 2019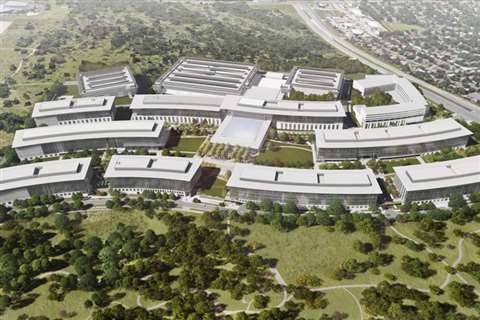 Apple Inc has announced the beginning of construction work on a new factory in Austin, Texas, US, close to its existing facility where it makes new MacBook Pro laptops.
Apple's CEO, Tim Cook, gave a tour of its existing factory in Austin to President Donald Trump on 20 November as the President sought to showcase increasing employment in a key state for Republicans.
Trump has hit out at the company in the past for assigning its manufacturing processes to China. The US and China are currenly engaged in a trade war.
The new US$1 billion, 3-million-square-foot (27.9ha) facility will initially house 5,000 employees, with the capacity to grow to 15,000. Apple predicts that the facility will open in 2022.
Apple created a political stir when it announced earlier this year that the manufacturing process of the new Mac Pro desktop was moving back to China.
Trump's visit follows Apple's announcement in September that it would continue manufacturing the Mac Pro in Austin — a move that came once the Trump administration agreed to waive tariffs on certain computer parts made in China.
Roughly one million people live in Austin, with Apple offering employment to 7,000 people.
The company also continues its expansion in Boulder, Culver City, New York, Pittsburgh, San Diego and Seattle, it said in a statement.
Apple said it is also preparing to ship the new Mac Pro desktop computers to customers at a production facility just a short distance away from Austin, starting in December.