Arbitration hits Bauer forecast
By Sandy Guthrie09 January 2018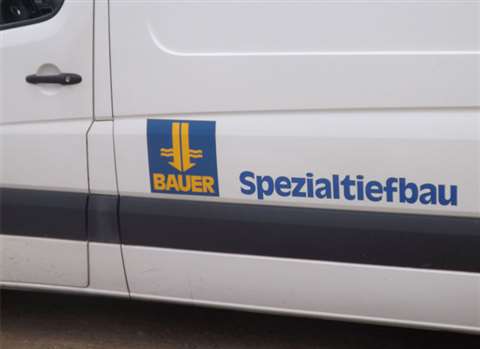 The 2017 full-year earnings forecast from German-based construction and construction machinery group Bauer is having to be lowered as a result of an unexpected outcome to long-standing arbitration proceedings.
The arbitration proceedings related to a project in Hong Kong, during which an affiliated company of the Bauer Group carried out major construction works for an underground train station in 2011 and 2012.
Following the judgement, the management board now expects that compensation claims will have to be depreciated in the accounts of the affiliated company by just over €20 million.
Bauer said it would no longer be able to achieve its 2017 full-year earnings forecast for the group as a result of this unexpected impact, and now expects an EBIT (earnings before interest and taxes) of around €65 million, and earnings after tax that "should be just in the positive range".
Before this, an EBIT of around €75 million and earnings after tax of around €23 to 28 million were expected.
Bauer said the forecast for total group revenues remained unchanged at around €1.8 billion.
It added that as the Hong Kong case was a one-off extraordinary effect, no impact on future earning power would be inferred from it. It said that from an operative point of view, the 2017 financial year had been significantly more positive in comparison to previous years, and that the order backlog was also at a very good level for the future.
Bauer said it would publish the final figures for the 2017 financial year on April 12, 2018.