Ardent invests $16.5 million in fleet
By Leila Steed25 October 2019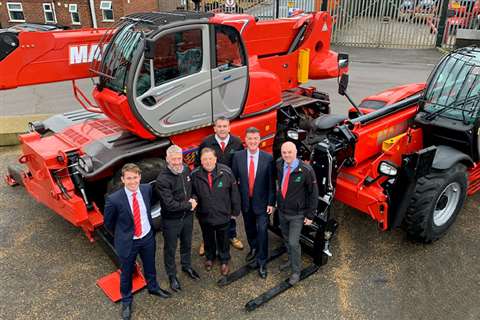 UK-based Equipment rental company Ardent Hire Solutions has placed an order with equipment provider Mawsley Machinery for a new fleet of Manitou telehandlers worth over £13 million (US$16.5 million).
The order, which includes more than 40 MT625, MT732 and MT932 machines, was said to be part of the company's continuing effort to expand and update its rental fleet.
According to Manitou, a number of rotational telehandlers were also purchased by the rental company. Designed for complex handling tasks in the construction, civil engineering and facilities management sectors, the MRT2150, MRT2550, MRT3050 and MRT3255 model machines will be delivered to Ardent over the next three months.
The machines will join the company's existing fleet of over 3,600 telehandlers, which includes 50 Tier 5 MT1440 models.
Peter Smyth, Manitou UK sales director, said, "We are extremely delighted to secure this major deal from one of the UK's leading plant hire companies. It shows great confidence in our products and what we can offer the wider industry."
Ardent's new fleet of Manitou machines will also be compatible with the company's telematics platform, which it said has been designed to help customers manage safety, productivity and costs.
Julian O'Neill, Ardent CFO, said, "We have worked closely with Manitou to make all machines compatible with our Site Manager platform and we will see further enhancements to the information available during the first half of 2020. Overall, the lower operating costs and strong residuals, coupled with the advances in telematics ensure that the Manitou machines will fit well within our ever-expanding fleet."