Ascendant sold back to original founder
By Euan Youdale18 November 2016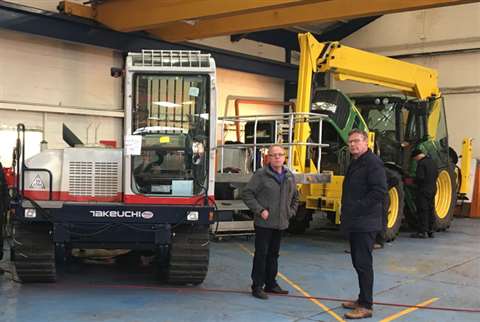 Facelift Group has sold Redwood Engineering, the owner of Ascendant Access, to its original founder Steve Dean. The company manufactures a range of truck and van mounted access platforms under the Ascendant brand in Gateshead, UK.
Ascendant Access had been supported by Facelift for a period prior to the company forming the Redwood Engineering subsidiary in 2013, to wholly acquire the Ascendant business. Facelift has a large number of Ascendant platforms in its rental fleet but the company has now decided to re-focus on its core rental business and therefore dispose of Redwood Engineering, an engineering design and manufacturing operation. It has agreed to sell all shares in Redwood to Steve Dean for an undisclosed sum.
Steve Dean founded Ascendant Access in 2003 and is the designer of all Ascendant access platforms. Following the acquisition of his company by Facelift in 2013 he continued to manage the engineering and production in Gateshead on its behalf, while financial control was handled from Facelift at its head office in Hickstead, Surrey, UK.
Redwood has recently restructured its operations and will continue to produce Ascendant platforms in the North East of England with the existing work force, as well as providing full support to all owners of Ascendant products, including Facelift.
Mr Dean said, "I am delighted to regain ownership and full control of the Ascendant manufacturing business. We have many loyal customers and well-regarded products which offer exceptional value, especially in the current economic climate. The workforce and supplier base have been incredibly supportive and we want to repay their loyalty by rebuilding a strong and sustainable manufacturing base here in the North East"
Redwood Engineering under Steve Dean's ownership will retain all assets and liabilities of the access platform manufacturing business while ownership of the intellectual property for all other non-access products has been transferred to Facelift. Mr Dean added, "We look forward now to focus on providing and supporting our quality vehicle mounted access platforms and rebuilding strong relationships with both customers and suppliers".