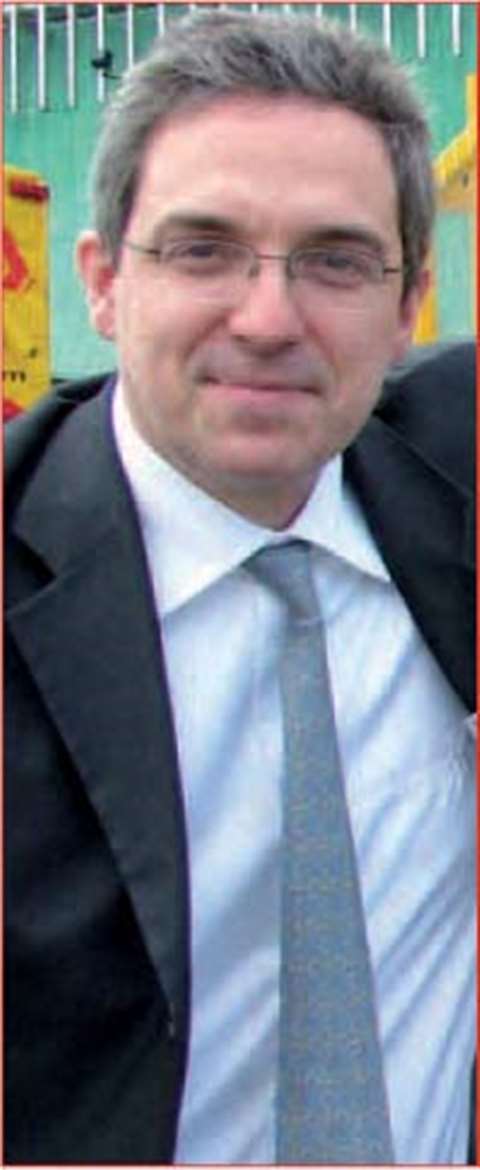 France's Haulotte Group has been making fantastic progress in the aerial platform business for the past 10 years. Now the clear world number three in the self–propelled aerials sector, it has simultaneously grown its sales rapidly – 2006 revenues increased 34 percent to $675 million – and dramatically reduced its reliance on France, with sales there now constituting just 12 percent of revenues compared to 80 percent ten years ago.
However, 90 percent of revenues are still generated in Europe, meaning that Haulotte is missing out in the world's biggest aerial platform market – North America. It is a tribute of sorts that it has performed so well without any sales to the world's biggest access equipment buyers, the US rental nationals.
As Alexandre Saubot, the company's chief operating officer (and son of Chief Executive Officer Pierre Saubot) says, "One of the challenges is to reduce the percentage of sales in Europe and produce a better performance in exports and first in the US." He says US and not North America – Haulotte will not be targeting Canada this year, although it will be on the longer term agenda.
The priority being given to the US is not new, it's just that Haulotte's previous efforts here have been less than spectacular. An initial strategy of operating through independent dealers saw a fair number of machines enter the US – Haulotte says around 5,000 machines since 2002 – but this has not led to continued or growing sales, and a succession of new management teams has not helped in terms of continuity.
The company is not giving up, however, and now has a new team in charge – led by General Manager Chris Koch, appointed a year ago – and a plan to invest $20 million in developing the market over the next three years.
Much of this investment will be in new sales and service facilities. There is already a central office in Hanover, near Baltimore, MD, and a new facility in Atlanta, GA has just opened. Three other new service centers will open this year – Los Angeles, CA in May; Houston, TX in July, and; Chicago, IL in September.
The 2,500–square–foot Atlanta facility includes an 80–foot–by–60–foot parts center. "Everything we need to service the south east is there, and it's the template for the other facilities," says Koch.
The LA facility is now a priority. "The idea is that if we have east and west coast facilities that will cover 90 percent of the market... and any customer calling us will hear a live voice," says Koch.
The focus on service facilities is very deliberate, and reflects problems with service in Haulotte's early years in the US.
"The primary factor for buyers is product support services after the sale," says Koch.
"Price is important, but not as important as after sales service." To grow the marketplace, he says, Haulotte needed to expand its service facilities.
Of course, the dollar–euro exchange rate does not currently favor European products in the US. Would it not make sense to assemble or manufacture in North America – a strategy that another European player, UpRight Powered Access, is adopting? Alexandre Saubot says Haulotte already spends 10 percent of its equipment purchasing in dollars, which acts as a hedge against currency fluctuations, but it will resist a bigger commitment until sales reach a higher volume. "We need significant and sufficient volumes … we are quite competitive in North America already," says Saubot.
With the sales and service infrastructure now being bolstered, will Haulotte start to target the national rental companies? "We will certainly look at the mega players in rental this year," says Koch, although he tells ALH that mid–sized renters are likely to be the key initial constituency.
One thing in Haulotte's favor is undeniably wide product range. More than 50 machines, covering everything from vertical mast push-arounds, articulated booms up to 134 foot working height, telescopics up to 140 feet, as well as trailer mounts, electric and diesel scissors and electric articulating booms.
The company has not been afraid to enter alliances or buy products from other manufacturers when it sees an opportunity to plug a gap. Thus, its trailer–mounted lifts are manufactured by Dinolift, a well–known and highly regarded name in the European market, and three of its electric scissors – 26– to 39–foot working height models with very narrow 47 inch widths – were acquired last year from Holland Lift, another illustrious European name.
"Most of the marketplace doesn't realize how big a product offering we really have," says Koch.
It's a product line that is getting wider. Haulotte previously operates a joint venture for telehandlers with Italian manufacturer Faresin. That partnership was ended last year and Haulotte is now building a new factory in Spain that will build its own handlers, the first of which – 14 meters/3 tonnes (46 feet/3.3 tons) and 17 meters/4 tonnes (55 1/2 feet/3.3 tons) models – will be launched at the Bauma show in Germany in April. These machines, although European in style, will be available in the US later this year.
Inevitably, a foreign manufacturer gets its fair share of suspicion from US buyers (and manufacturers). At the recent Rental Show in Atlanta, for example, rumors were abounding that Haulotte's investment in facilities was a signal that it was going to establish rental operations in the US.
The rumor has at its root Haulotte's ownership of two rental businesses in Europe – UK Platforms in the UK and Lev in France. Alexandre Saubot dismisses the notion of a US rental business out of hand. As Koch says, "We are convinced that rental companies will remain our major clients."
So the challenge is set. Alexandre Saubot says the goal is to double sales outside of Europe this year, and that will be "mainly supported by the US operation." With the company hoping for revenues of $800 million in 2007, that translates into $160 million outside Europe, an increase of nearly $100 million. "There is a big challenge," says Saubot. He's not wrong.