Atlas Maschinen's excavator focus
By Sandy Guthrie23 March 2016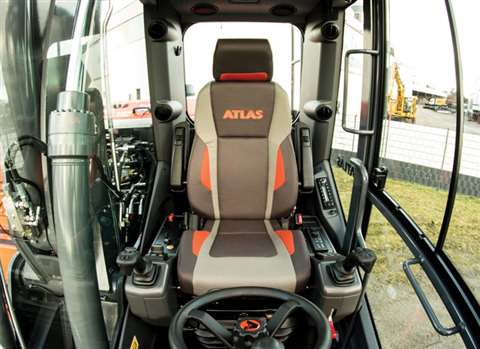 Atlas Maschinen will be showing several new excavators to coincide with a number of Tier 4 versions available from April onwards.
Developments include a number of special features on the 140W small wheeled excavator, such as the new Atlas quick change system and a 2,750mm dozer blade to increase operation speeds.
Meanwhile the 160W is equipped with an all-new cab and interior, and features a new sixth generation electronic control system.
The 180Wsr wheeled excavator is also being shown in the new Tier 4 Final version. With a TCD 4.1 Deutz diesel engine supplying 115kW, Atlas describes the excavator as a "true powerhouse".