Australia green lights controversial coal mine
By Joe Sargent17 June 2019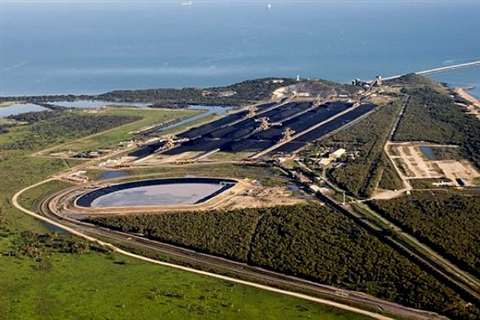 The Australian government has approved Indian group Adani's plans for a controversial coal project that will open up a new mining region in Australia.
The country is already the world's biggest exporter of coal in an age when most countries are looking to neutralise their carbon emissions and develop greener energy solutions.
The Carmichael mine, which has faced steady resistance by environmental groups since it was first proposed in 2010, has been cleared for construction to get underway as the state of Queensland approved the project's groundwater management plan.
The first phase is expected to cost AU$2 billion (US$1.4 billion) with the India-based developer also planning to lay a rail line connecting the mine in the Galilee Basin to an existing network that will carry the coal to the coast for export.
Lucas Dow, CEO of Adani Mining, said, "From today, in two years' time people should be expecting that we've exported our first piece of coal," as the company announced preparatory work on the project was to begin shortly.
If allowed to be fully developed, the region could potentially double the nation's exports. As a result of the potential financial gain, the mine has also been backed by some supporters, including Australian Prime Minister Scott Morrison.
A twitter campaign with the hashtag 'StopAdani' has seen momentum as the Adani development has become more prevalent. The campaign champions the preservation of the local ecosystem calling for the national government to take action against global climate change.
Lobby group The Climate Council said the decision to approve the mine was at odds with the advice of climate scientists. "The reality is that we cannot have both thermal coal mining and a safe climate. It is one or the other," CEO Amanda Mackenzie said in a statement.
Coal use is in terminal decline in the US (despite Donald Trump's election promises to revive the industry) and Europe, but remains the dominant source of power generation across much of Asia.
The International Energy Agency expects that demand for coal will be steady from 2019 to 2023, supported by rising consumption from China and India, which is the likely destination for most of the Carmichael mine's output.
Australia has committed to reducing its CO2 emissions by at least 26% from 2005 levels by 2030 under the Paris Agreement, yet has no domestic policy mandate to meet the target. In fact, the country's carbon footprint has been increasing in recent years as a number of large gas export projects come onstream.