Award win for asset tracking company
By Christian Shelton29 August 2017
Equipment tracking specialist AMI Group was awarded 'Best Asset Tracking and Fleet Management Solutions Provider – UK' at the 2017 Technology Innovator Awards.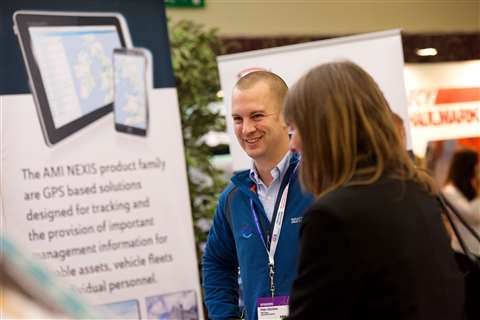 The company said the award win came on the back of a number of new product launches and from its use of drones to help recover stolen fleet vehicles or plant machinery. "We are introducing recovery methods, such as drone technology, to further enhance our recovery process," said AMI group operations director, Peter Stockton. "This is helping our customers to save thousands of pounds and it ensures that they receive stolen equipment back quicker than ever before… Our solutions are completely bespoke and are designed to meet the tracking or fleet management needs of individual businesses."
2017 marked the third year of the Technology Innovator Awards, which are run by UK trade magazine Corporate Vision magazine.
AMI Group offers a range of tracking devices which use GPS (global positioning system), GSM (global system for mobile frequency) and RF (radio frequency) technology and the company's Nexis real-time web-based platform allows customers complete control and visibility of their commercial vehicles or fleets of construction plant machinery. The company said it is innovating by using small, covert devices which can be easily concealed on vehicles or equipment without being detected by thieves.