Balfour Beatty sees profit swell after shunning risk
By Neil Gerrard15 March 2023
Balfour Beatty more than tripled its pre-tax profit in 2022 as it continued to diversify across geographical regions and business sectors.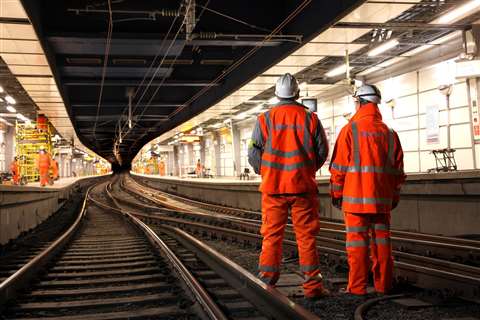 The UK-based contractor saw revenue for the year increase to £8.9 billion (US$10.8 billion), an increase of 8% on the year before.
Pre-tax profit rose to £284 million (US$345.2 million), up from £87 million (US$105.8 million) in 2021.
Meanwhile, its UK construction arm returned to a profit, having made a £2 million loss in 2021.
The company's order book increased to £17.4 billion (US$21.2 billion).
Leo Quinn, Balfour Beatty Group chief executive, said: "The strong results in 2022 are a testament to Balfour Beatty's transformation into a well-balanced and lower risk group.
"The diversified portfolio, both geographically in the UK, US and Hong Kong, and operationally across construction services, support services and infrastructure investments, plus the strength of our balance sheet and cash management, have provided the resilience for the group to deliver ahead of expectations and grow our order book through the global instability seen in 2022."
Balfour Beatty's 2022 financial results
| | | | |
| --- | --- | --- | --- |
| Segment | Revenue (£m) | Profit from operations (£m) | Profit from operations margin (%) |
| UK Construction | 2,763 | 59 | 2.1% |
| US Construction | 3,651 | 58 | 1.6% |
| Gammon | 1,068 | 32 | 3.0% |
| Construction Services | 7,482 | 149 | 2.0% |
| Support Services | 989 | 83 | 8.4% |
| Earnings-based businesses | 8,471 | 232 | 2.7% |
| Infrastructure Investments | 460 | 81 | |
| Corporate activities | - | (34) | |
| Total | 8,931 | 279 | |