Bam construction income slips
By Helen Wright08 March 2012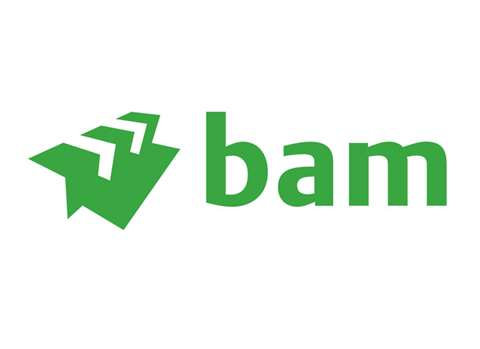 Dutch contractor Royal Bam Group reported a fall in gross income in its construction and civil engineering divisions for 2011, together with another full-year net loss in its property division, albeit an improvement on 2010's result.
Construction revenues fell to €3.1 billion in 2011, from €3.2 billion the year before, while gross income in the division fell to €68.2 million, compared to €95.1 million. Bam said construction revenues were up in the Netherlands and Germany, but down in the UK and Belgium.
In civil engineering, gross income fell from €102.6 million in 2010 to €78.2 million last year, while revenues fell by €70 million year-on-year to €3.4 billion. Rises in revenues from the UK, the Netherlands, Belgium and internationally were offset by decreases in Ireland and Germany.
Meanwhile, the property division reported a gross loss for 2011 of €23.4 million, compared to a deeper loss of €59.7 million in 2010. Revenues at the division rose by €81 million year-on-year to €674 million in 2011.
Bam said the negative property result was due to additional provisions of €20 million in the fourth quarter related to its Dutch property disposal programme amid adverse market conditions. It said operating results in the Netherlands, UK and Ireland were around break-even with a good result in Belgium.
Overall rise
The company's overall net income rose marginally by 1.6% year-on-year to €126 million in 2011, boosted by a rise in income from its Public-Private Partnerships (PPP), and consultancy and engineering divisions.
Nico de Vries, chairman of Bam's executive board, said, "In 2011, Bam achieved robust operating results and made good strategic progress, despite difficult conditions in almost all of its markets.
"In line with our strategy, we started scaling down our property portfolio. We completed the first tranche of transfers of PPP projects and we sold our stake in the dredging company Van Oord. We also decided to review the position of Tebodin within the group, which culminated in the recently announced sale."
Mr De Vries added that European economies looked likely to remain weak in 2012 and the outlook was uncertain.